Because Another Wine, Food, Beer and Travel Blog would have been way too %#&@!ing long!

Wine from Italy, Champagne, California, Burgundy and more


Incendiary literary devices from provocateur, punster, philosopher and winemaker Randall Grahm



Hinman & Carmichael LLP's blog


This blog will cover topics of job hunting, wine industry career opportunities, and career advice

We are a full-service vineyard management company, applying sustainable, organic, and biodynamic principles.
A website devoted to Colorado wine and beyond.







In 2007, food and wine historian, Italian translator, and rock musician Jeremy Parzen Ph.D. created his blog "Do Bianchi" to offer readers a humanist perspective into the world of Italian wine and food.


Wine talk that goes down easy.





A blog set inside the world of wine public relations -- where the media, culture and Tom mingles.


Winemaking. Life. The Dirt. Alison Crowe is the Winemaker at Garnet Vineyards.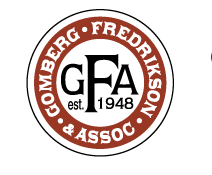 The web log of wine journalist Jamie Goode.

Personal, obsessively updated, independent news, views and opinion.



Writer and wine columnist John Schreiner is Canada's most prolific author of books on wine.

Wine industry publicist Jo Diaz's musings


News and Commentary from a Retailer's Perspective...







The insiders' guide to the global fine wine market



Maker's Table is a journal of food, wine, and the pleasures of the table.




Northern California wine news, events and more

I usually receive inquisitive looks when I mention wine law, but nothing excites me more than discussing the legal vocation I aspire to expand.

Following the trail of the vine as it winds through Italy and beyond. Not just about wine, but the passion the grape inspires, the roots it sinks into culture, family and time, and the way change affects us all...


The Online Wine Magazine is a modern on-line wine magazine, seeking out and publishing the very best wine writers and writings on the internet.











The pursuit of happiness... one glass of wine at a time. Or confessions of a wine slinger



ShipCompliant is brought to the wine industry by Six88 Solutions

Strike & Techel, a San Francisco firm that practices exclusively in the field of alcohol beverage law.








Musings on wine, food, sake and other stuff from W. Blake Gray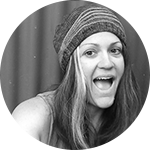 The Turrentine blog will be extending and expanding that source of key market insights and information into a new format, which will be accessible on a more frequent basis.



How Globalization is Reshaping the World of Wine


We know marketing and we know wine. Our blog provides news, guides, and thoughts on topics of all things wine-marketing from two vino and business junkies!








Wine and food adventures in San Francisco and around the world.


Searching for Texas Terroir


Washington Wine Report is an independent blog focused on bringing Washington wine to you and bringing you to Washington wine.



A blog written by the editors of the Wine Business Insider newsletter, Wine Business Monthly & Winebusiness.com


A taste of Sonoma food, wine and travel from the staff at Jordan Vineyard & Winery






Conceived by Robert Whitley as an all-encompassing platform for many talented wine journalists

James Laube is Wine Spectator's Napa Valley-based senior editor


This wine blog features the favorite California wines of Millennials. This wine blog is managed by Dr. Liz Thach, a management and wine business professor at Sonoma State University working in the Wine Business Institute.


The National Association of American Wineries




bevlog reviews almost all of the 100,000+ beer, wine and spirits labels approved by TTB each year. We try to bring you the most noteworthy.



Chris Kassel is a respected anti-journalist specializing in life, liberty and the pursuit of Happy Hour. Over twenty years, he has developed an international reputation for his horrifically childish iconoclastic view of the wine industry.















An Insider's View: The Food & Wine of Napa Valley

Nielsen, a media information and marketing company, is committed to integrity and innovation with a mission of providing clients with the most complete understanding of consumers and markets worldwide.