12×75 is a light hearted, comical wine blog which focuses on wine news, reviews, food & interviews with leading figures in the world of wine.

We believe that every professional who works with, or around alcohol, deserves to have the knowledge, tools and resources to manage their personal wellness for long-term career success.

I'm a certified sommelier (CMS) with a penchant for wine travel and unearthing the story behind the grape…..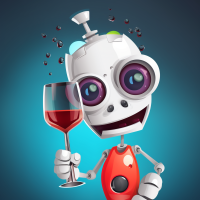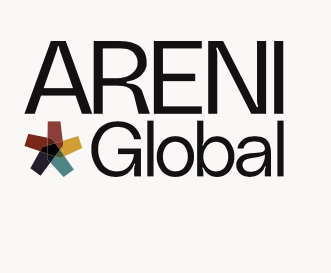 This site (Australian Wine Review or ozwinereview for short) is dedicated to talking about wine, beer and other good things. Largely focused on Australian wine, but with a healthy dose of tasty vino from NZ, France, Italy, Spain… oh hell, if it's good, I'm in.

Simplify tax compliance with automation. Technology to help your business manage sales and use, excise, GST, VAT, and other tax types, across the U.S and abroad.

Your First Source for the Best Value BC Wine


Benson is the leading wine and spirits-focused marketing agency in the United States, with an expanding presence in France.

We are Britain's original wine and spirit merchant, established in the 17th century. Our flagship store has been located at No.3 St James's Street since 1689 when it was founded by the Widow Bourne in London.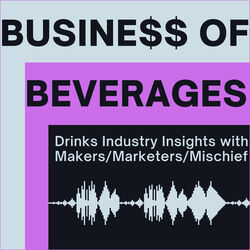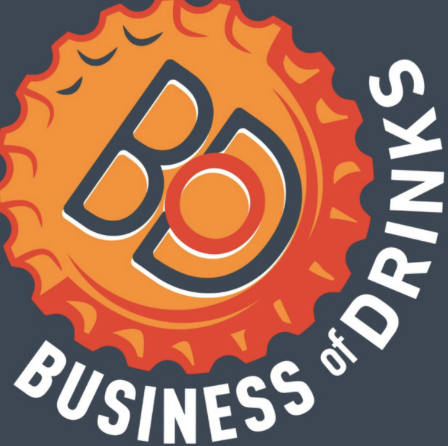 This blog is intended to provide thought-provoking ideas and information on water issues in a digestible form for a policy and educated lay audience. We hope you find it useful, or at least interesting.

My focus is on showcasing small artisan and handcrafted wines of quality regardless of pricing. I am a member of American Wine Society. I typically taste 1,500+ wines a year.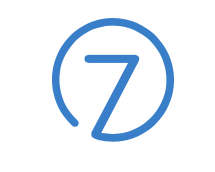 We Crave music, we Crave art, we Crave a great meal. We created CraveDFW because we all Crave something delicious and each day we will explore these things, and hopefully something that you Crave as well.


Whether we're guiding and educating someone completely new to wine investing, or helping advise a long-term collector on how best to manage their collection, our expert staff based in London, Hong Kong, Shanghai and Singapore are ready to provide the necessary expertise, tools and market insight.


My name is Melanie Ofenloch and I have a philosophy - no wine snobs allowed.

I am a WSET Diploma graduate, Freelance Wine Writer, Forbes Contributor and the Wine Columnist for La VOCE di New York.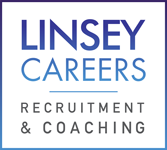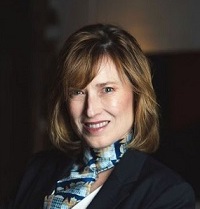 Deborah Parker Wong, DWSET is an opinion-leading communicator, journalist and author who specializes in the wine and spirits industries.

Daily wine news - the latest breaking wine news from around the world Read more at https://www.decanter.com/wine-news/#bBoiKxuTRldWwkMZ.99


Do Bianchi's mission is to offer non-Italian speakers otherwise inaccessible insights into Italian gastronomic culture. For Italophiles and Italians, Do Bianchi provides cogent historical perspective into wines and foods whose cultural value is often taken for granted.

Dr. Elizabeth "Liz" Thach, MW is a Wine, Food & Travel Journalist as well as a Wine Educator and Researcher.

Wine talk that goes down easy.

For us, this blog is a bit of a selfish endeavor. The primary goal is to finally bring order to our wine experiences and to chronicle these experiences in an organized manner.


This blog is dedicated to primarily east coast wines and wineries including Maine, New Hampshire, Vermont, Massachusetts, Rhode Island, Connecticut, New York, New Jersey, Pennsylvania, Delaware, Maryland, Virginia and West Virginia. It will also feature products and information from other regions.

Food news and dining guides from across the country.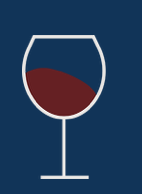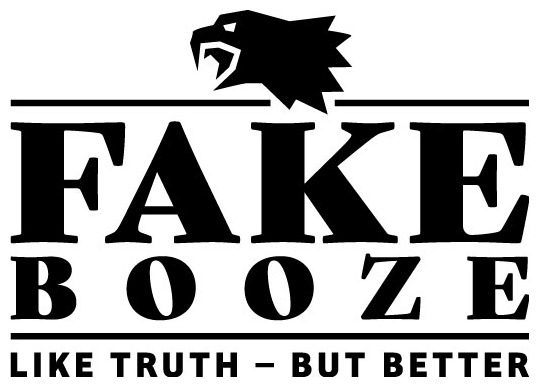 Winemaking. Life. The Dirt. Alison Crowe is the Winemaker at Garnet Vineyards.






Telling the stories behind the bottles is at the core of Grape Collective's mission, but we also want to bridge the gap between reading about a wine and drinking it. We're ending the wild goose chases: You can buy the wines we write about right here on our site.

Interviews with winemakers, winery owners and others, wine reviews, articles about travels, food and wine pairings and more. Each article is meant to be an insightful and entertaining way to guide towards the next wine experience.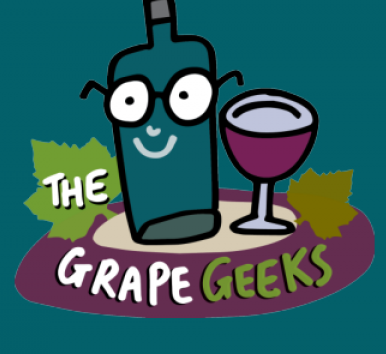 Forget wine tasting pretention and rules; this site is all about what makes our fine country the most exciting upcoming wine region in the world!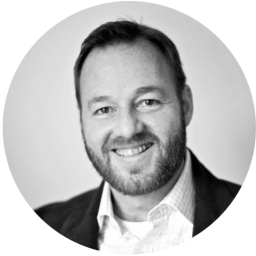 Elaine Chukan Brown serves as the American Specialist at JancisRobinson.com, a contributing writer with Wine & Spirits Magazine, and a speaker at events worldwide. Blessed with travel, and a wealth of in-depth time with vintners from around the world, she uses WakawakaWineReviews.com to share more of the story.




I know more about wine than David Sedaris and I'm funnier than James Laube. Stay tuned for an informed but jaded view of everything wine and everything else.

I write periodically about wine and promote my posts through traditional social media of Facebook, Twitter, and this blog platform.

Travel Far. Be wine curious.

Wine is my passion and I'm here to make it easier for you to understand the craziness that surrounds it.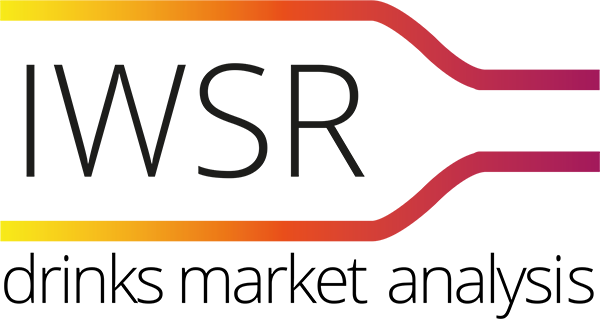 At IntoWine.com we have made it our goal to aggregate the collective knowledge and experience of the wine community on one site, a site geared purely for those people who are into wine.




Senior Editor, Senior Digital Editor, Writer, Podcaster, Content Strategist, and Retail Wine Professional combining a decade-plus of blogging and ten years of retail wine experience.

Personal, obsessively updated, independent news, views and opinion.



Concentrating mainly but not exclusively on the Loire's vineyards, its vignerons and their wines along with places to eat and stay.



Writer and wine columnist John Schreiner is Canada's most prolific author of books on wine.


Wine industry publicist Jo Diaz's musings



L.M. Archer is an international fine wine, food, travel and lifestyle specializing in Burgundy, bubbles, emerging wine regions, and prestige acquisitions.


LaszloLaw, a Boulder, Colorado law firm is a premier legal adviser to leading companies in a wide array of industries including manufacturing, service providers, food and beverage, craft beer and alcohol among many others.

Laurie Daniel has been writing about wine for more than 20 years and is a frequent judge at wine competitions.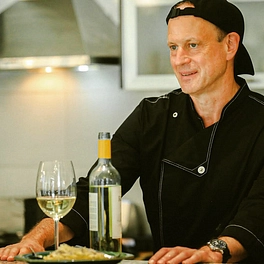 At five, we can tackle more themes, debate, share. And what is wine but a drink of sharing?

Rooted in the wine regions of Napa and Sonoma, Dickenson Peatman & Fogarty provides full service legal representation to clients throughout California, the United States and abroad, and has extensive experience in wine law and the wine industry.

Liberation Distribution (LibDib) was founded in June, 2016 in San Jose, California. We are a wholesale distributor of alcoholic beverages enabled through a web and mobile platform.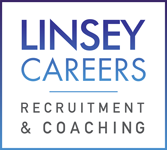 The insiders' guide to the global fine wine market

In Lodi, wine comes first. And we wouldn't have it any other way. Meet the passionate people behind our handcrafted wines and gnarly old vines.

The Commission proudly represents 750 winegrowers farming over 100,000 acres of winegrapes, and is successfully moving the Lodi region forward as a high quality, environmentally and socially conscious production area.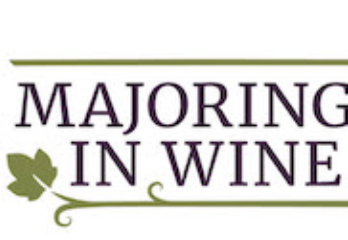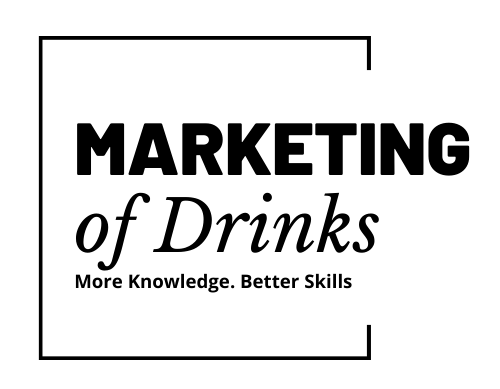 A California water news junkie passionate about the machinations that are the world of California water.

The nation's first Direct-to-Trade Marketplace, backed by our network of clearing Distributors in all 50 states.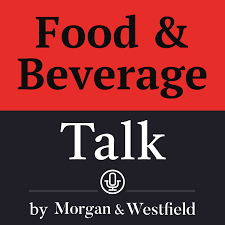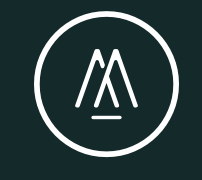 Eric Asimov is The Times's wine critic.

Tune in to Napa Sonoma Live, the podcast that brings the pages of Napa Sonoma magazine to life. Hosted by Executive Editor Laura Levy Shatkin and co-hosted by Jean-Charles Boisset



Information about the wines and wineries of Northern California.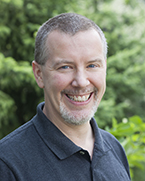 Washington Wine Report is an independent blog focused on bringing Washington wine to you and bringing you to Washington wine.

I usually receive inquisitive looks when I mention wine law, but nothing excites me more than discussing the legal vocation I aspire to expand.


Following the trail of the vine as it winds through Italy and beyond. Not just about wine, but the passion the grape inspires, the roots it sinks into culture, family and time, and the way change affects us all...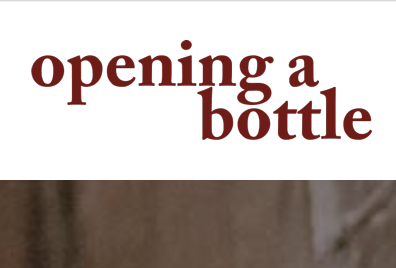 A leading specialist on American wines from organic and biodynamic vineyards, Pam Strayer is the author and publisher of 7 apps as well as forthcoming new web sites and books for the wine industry and consumers. She also consults to organic and Biodynamic producers and organizations on marketing, strategy and communications.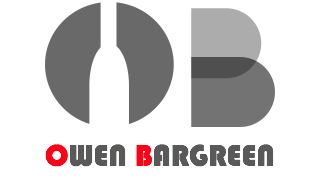 The Online Wine Magazine is a modern on-line wine magazine, seeking out and publishing the very best wine writers and writings on the internet.








Hi, I'm Peter Dickens & after tweeting pretty successfully for the last 3 years about Wine, food & my travels I thought it was about time to set up this blog.

Mike Turner has been writing about wine since 2014. He's also a contributing writer for wine trade journal, The Buyer, and wine tourism magazine, The Winerist. He is a member of the Circle of Wine Writers.

Articles, profiles, roundups and more from the Napa Valley Wine Academy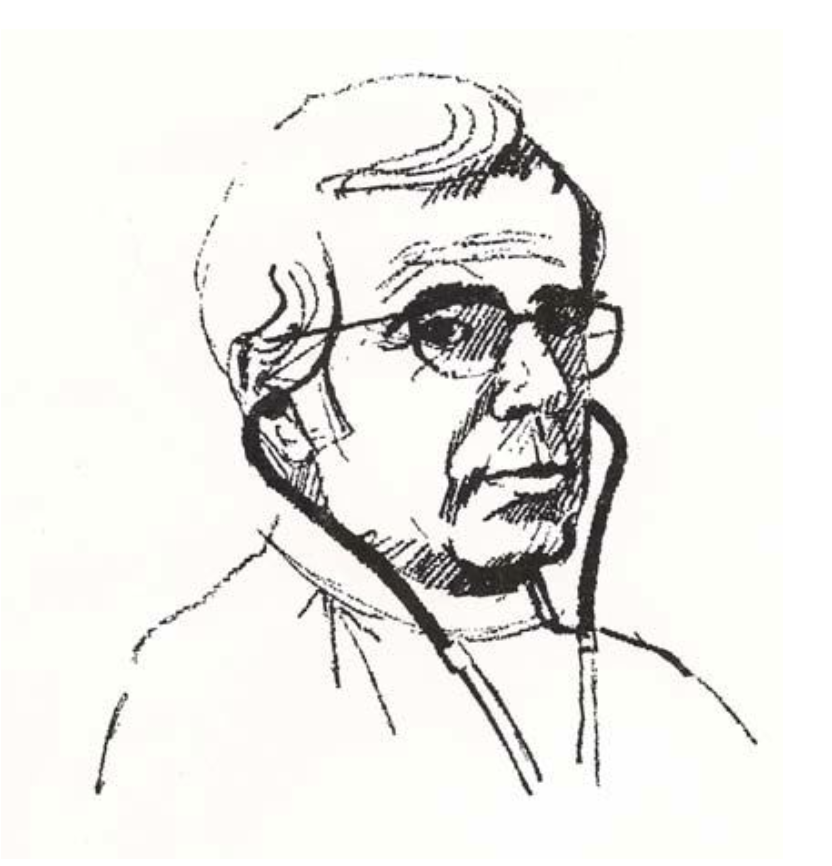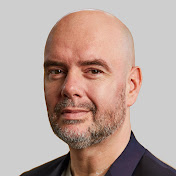 Richard Leahy is a wine author and wine industry consultant specializing in regional wines east of the Rockies. He has been reporting on the wines of Virginia and other regional wine states since 1986.

Blog by Silicon Valley Bank Wine Division founder, Rob McMillan.


Salisbury Creative Group is the only sales & distribution consultancy for wineries & distilleries.



Save the Family Farms is a group of owner-occupied Grapegrowers, who grow grapes in Napa Valley, and who produce wine using off site production facilities in Napa County. Current Napa County regulations prohibit us from having tastings on our properties. This is having a severe impact on Napa's Small Family Farms.

With this blog, I aim to provide scientific and unbiased information about Science & Wine.

[Drink Wine and Grow Your Business on Instagram] Learn tips for planning ahead, creating content & making the sale for Instagram Marketing for wine, food and hospitality brands, all while spending less time, and energy on social media.


ShipCompliant is brought to the wine industry by Six88 Solutions


Skurnik Wines & Spirits is an importer and distributor of fine wines and spirits headquartered in the heart of New York City.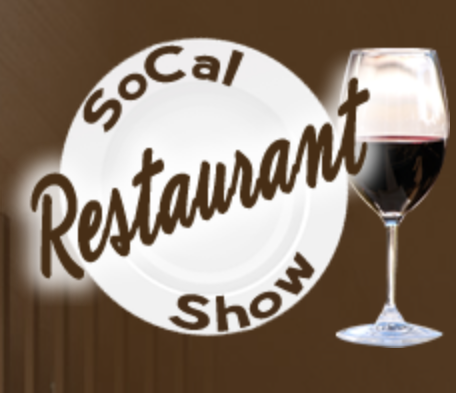 Social Vignerons is a website to showcase all the talent found in the many facets of the world of wine: its people, its places, the amazing knowledge that relates to it, the enjoyable moments with friends matching with food or traveling, the processes and products, accessories, and everything else around it…



Voted one of the Top 25 blogs by LexisNexis®, the Stoel Rives LLP World of Employment blog is a resource readers can trust to find the latest developments in labor and employment law.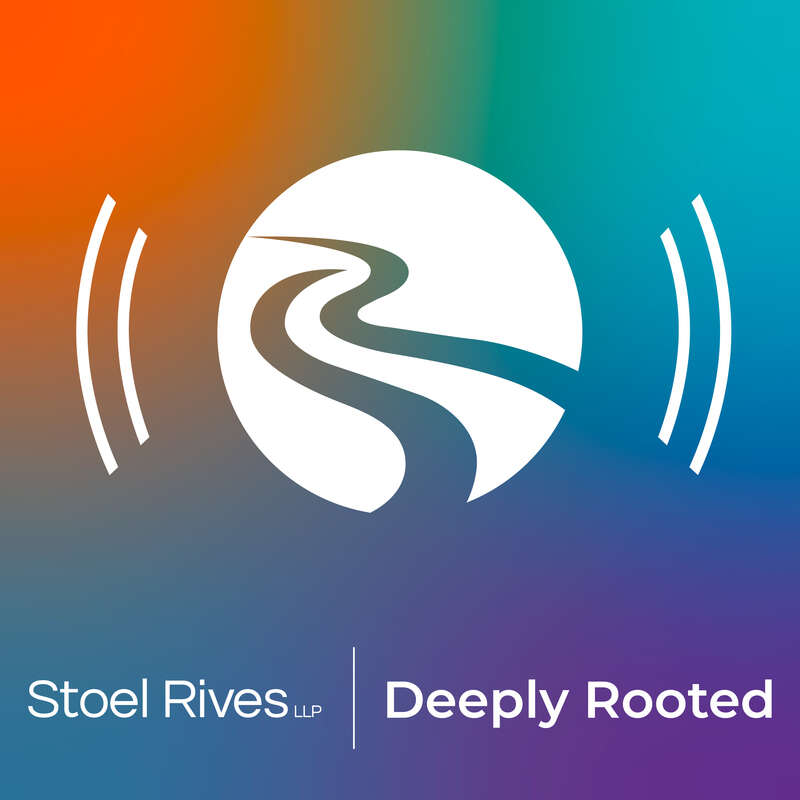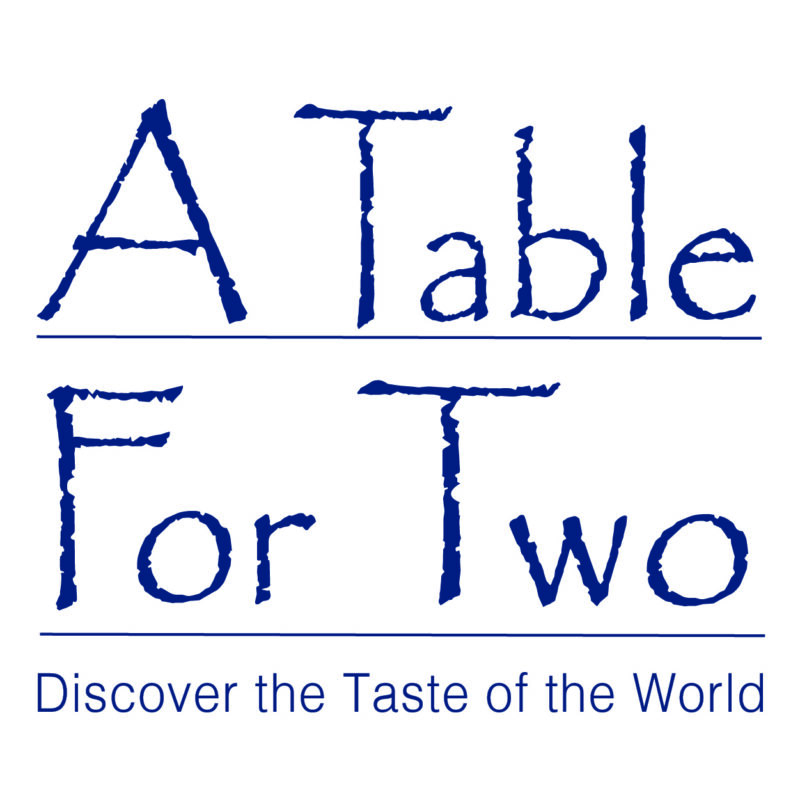 Devin Parr has over 15 years of experience in PR and marketing, specializing in food and beverage, technology and wellness. TastyJuicePlease.com was born out of a desire to entertain and, occasionally, inform. But mostly to entertain.

The Temecula Valley Winegrowers Association is a nonprofit regional organization (501 (C) (6) dedicated to promoting the growing and making of quality wine grapes and wine and the interests of wineries and vineyards in the Temecula Valley appellations.


Part literary journal, part food magazine, we focus on terroir-driven foods and the people who make them.


Texas Wine &Trail Magazine provides the Texas wine enthusiast an enjoyable publication highlighting the achievements and struggles of the Texas wine industry.

The Academic Wino is a blog dedicated to dissecting current research in enology and viticulture, and provides fascinating insights and thoughts on the current state of research related to wine.


Daniel studies the changing character, causes, and impacts of extreme weather and climate events on a warming planet-with a particular focus on the physical processes leading to droughts, floods, and wildfires


Andrew Chalk is a Dallas-based author who writes about wine, spirits, beer, food, restaurants, wineries and destinations all over the world.

The Cork Report examines North American wine country with open minds and intrepid palates. We investigate and celebrate the special people and places that make for delicious and distinctive wines.

Kat is a corporate tax lawyer and also a Certified Specialist of Wine who has earned her Wine and Spirits Trust Level 3 Award in Wines passing with Merit. Blog features wine news and reviews.


The Feiring Line, the world's first independent natural wine newsletter was launched in the fury of Hurricane Sandy, Halloween 2013.

A wine blog about enjoying wine and drinking well for less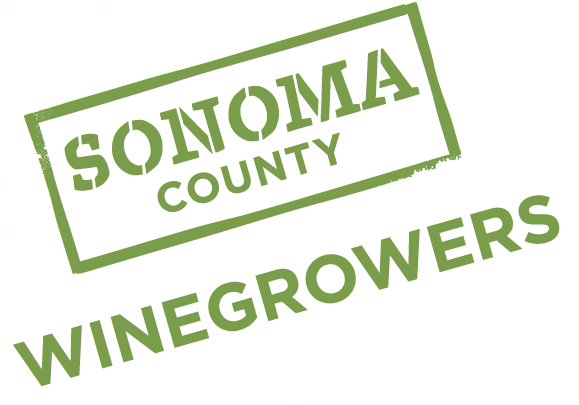 Musings on wine, food, sake and other stuff from W. Blake Gray, wine writer and Chairman of the Electoral College of the Vintners Hall of Fame.



Blog by wine, food and travel journalist Laura Donadoni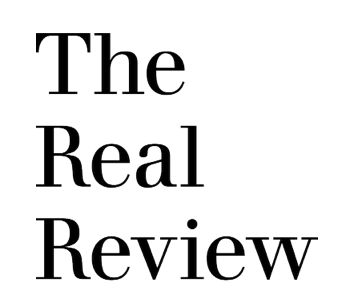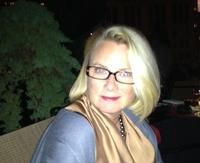 I am a sales associate at Grape Collective on the Upper West Side and write for their online magazine.



The Wine Economist analyzes and interprets today's global wine markets.

The Wine Enthusiast Podcast takes you on a tantalizing trip into the world of wine, beer and spirits. Drink up engaging, behind-the-scenes stories reported and recorded by Wine Enthusiast's editors.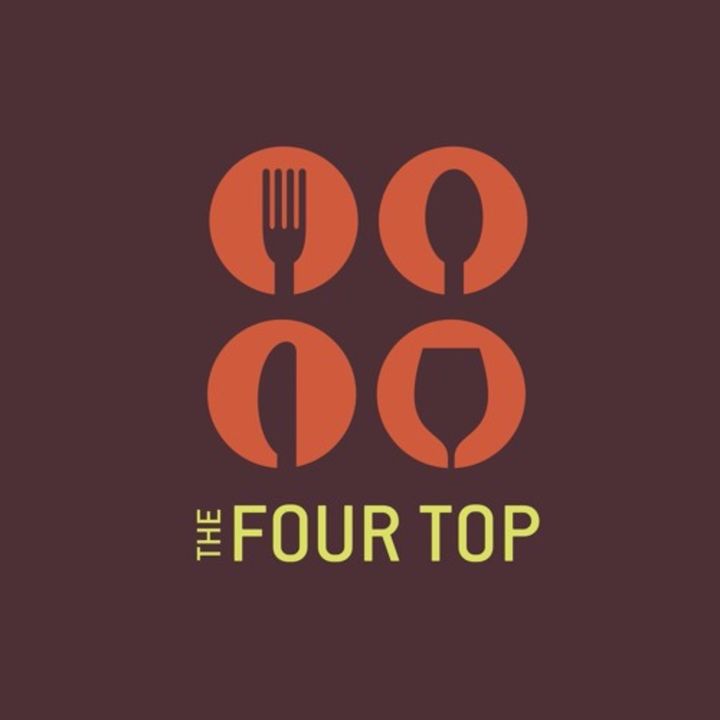 This Is Texas Wine seeks to amplify the great things happening in the Texas wine industry by sharing news about Texas wineries, interviews, travel tips, updates from the vineyards across the state, and wine recommendations. Host Shelly Wilfong also provides Texas-specific wine education, information on industry trends, legislative developments, and other important topics that impact the Texas wine industry from a business and economic standpoint.

Blog by Tim Atkin, an award-winning wine writer and Master of Wine.

Tim Gaiser: Leading Wine Educator, Speaker, Writer and Researcher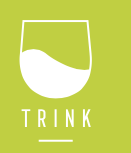 The Turrentine blog will be extending and expanding that source of key market insights and information into a new format, which will be accessible on a more frequent basis.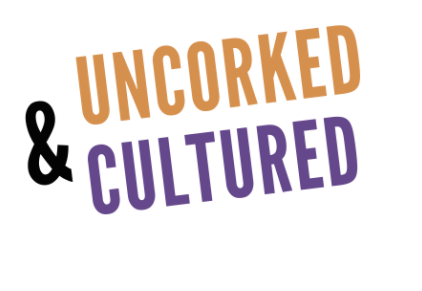 Speaker, author, and market researcher Pamela N. Danziger is internationally recognized for her expertise on the world's most influential consumers: the American Affluent, including the HENRYs (high-earners-not-rich-yet) mass affluent.

VinePair is the largest digital media company delivering accessible, entertaining, and inspiring content about drinks and the experiences you have with a glass in hand.


Blog by VineSpring, an ecommerce platform for wineries.


Sustainable Winegrowing with the Vineyard Team brings you the latest in science and research for the wine industry. This on-the-go, sustainable farming educational resource provides in-depth technical information on topics like integrated pest management, fruit quality, water conservation, and nutrient management from experts.

'VINFABULA' means 'Wine Story.' We help you and your wine business profit from telling great stories.

At Vinfolio, we're transforming how the fine wine community buys, sells, stores, and savors wine by bringing the perfect pairing to the table: world-class wine expertise and best-in-class technology.

I'm on a mission to get wineries on social media and a bottle of wine on every dinner table.


Wine and food adventures in San Francisco and around the world.

The mission of Vintage Economics, founded by Dr. Chris Bitter, is to provide wineries, growers, industry associations and service providers with insightful market research and analytics that will help position them for success in the new era for wine.


Searching for Texas Terroir





WSET provides best-in-class education and qualifications to inspire and empower the world's wine and spirits professionals and enthusiasts.
An experts guide to Washington, Oregon and California wines from a Level 2 Sommelier, Dr. Owen Bargreen

The We Like Drinking podcast is a weekly podcast devoted to the love of all things adult beverages. With a focus on wine and craft beer, we sprinkle in a dash of spirits whenever we can.


Founded in 1926, Western Growers represents local and regional family farmers growing fresh produce in Arizona, California, Colorado and New Mexico.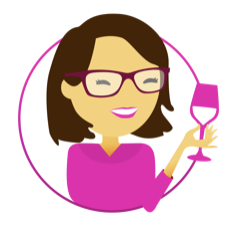 Marissa A. Ross, wine editor, Bon Appetit; Author, The Casual Guide to Confident Drinking. I write and drink wine. I have no qualifications to write about drinking wine, aside from the fact that I do it all the time.

A blog written by the editors of the Wine Business Insider newsletter, Wine Business Monthly & Winebusiness.com

Blog by Craig Camp, general manager of Troon Vineyard in Applegate Valley, southern Oregon.

Understand how government regulations translate back into the range of winemaking activities.


The blog focuses on the wine most of us drink - cheap wine. And it's written by someone who has made cheap wine his life's work and isn't embarrassed about the choice.

Awesome wine articles, infographics, videos, and tips. Each week.

Lewis Perdue is an entrepreneur, technologist, scientist, professor, author, publisher, journalist, and outdoorsman.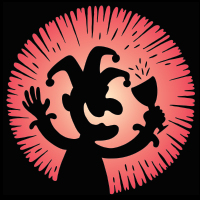 Lisa Johnston is a Sydney/London based wine educator, writer and wine business consultant who believes that wine should be fun, sometimes contemplative and never intimidating.

It is our goal to deliver the very finest in wine evaluation, information and education.


A wise-ass guide to wine appreciation.


This wine blog features the favorite California wines of Millennials. This wine blog is managed by Dr. Liz Thach, a management and wine business professor at Sonoma State University working in the Wine Business Institute.

This blog will cover topics of job hunting, wine industry career opportunities, and career advice


This blog is about my trips to various wine regions around the world. I mainly keep this blog so I won't forget some of the amazing wines, food, and people I meet when visiting the many magical wine regions of the world.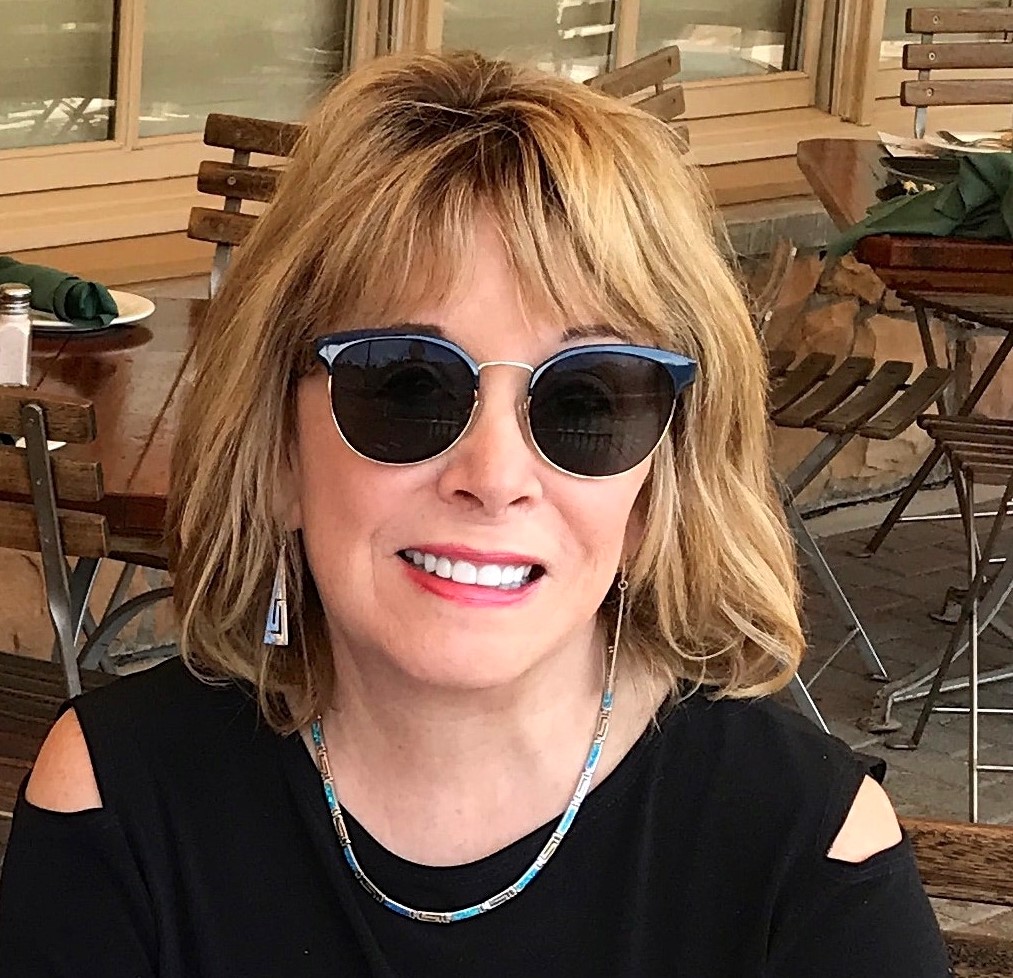 The Wine Woman & Song blog was named after a line in a Beastie Boys song and started in 2007 when I moved from Australia to U.K. It's a way to communicate about the wines tasted working in the fine wine trade in London. I've been in the wine industry since 2001.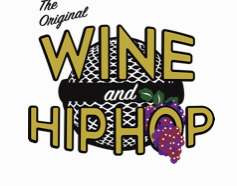 An Italian wine lover living in London - UK.

As the Winery's Champion, our goal is simple: to help every winery achieve their goals-whether you work with us or not. Use the filters below to find materials that are perfect for you. Not sure where to start? Check out our DTC Advisor to pinpoint your exact needs.

Mark Hicken is a Vancouver lawyer providing a full range of legal services to the wine and liquor industry through his own law practice, Vintage Law Group, located in Vancouver, BC.


The web log of wine journalist Jamie Goode.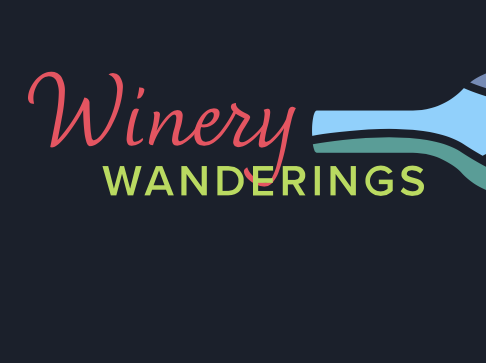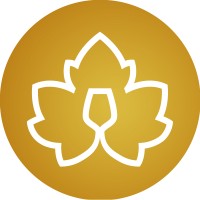 This blog is an expression of my experiences, learning and passion. I hope that its content will educate, inspire and motivate others to explore the world of wine.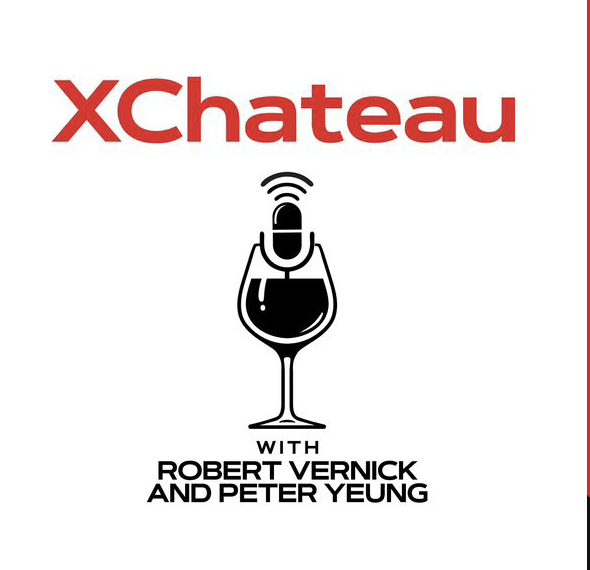 Young Gun of Wine is the place to discover wine in new ways. To engage with people and products. To engage with the culture around wine, and to be informed. We want to bottle and serve it as viscerally as we can.


BKWine Magazine is our editorial site with articles, photos and videos on wine, food and travel.


Blog by Jon Moramarco, the managing partner of BW 166 LLC.





Exploring the intersection of food and wine, hopefully highlighted with beautiful photos of wines, meals, and places.



GuildSomm is a nonprofit international membership organization for sommeliers and wine professionals that promotes education, collaboration, and healthy debate while maintaining the key values of the sommelier profession



The blog was created to chronicle said journey, writing about the many regions and wineries I would visit, as a record of my trip but also so people back at home could keep in touch.

We're doing our part to make wine less scary.


Nielsen, a media information and marketing company, is committed to integrity and innovation with a mission of providing clients with the most complete understanding of consumers and markets worldwide.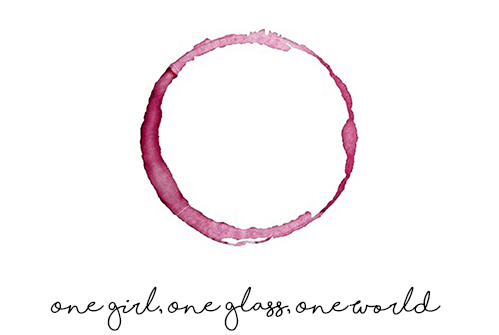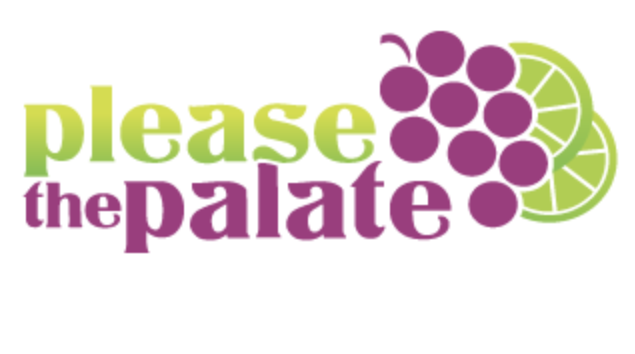 We enjoy wine, food and travel. Pull That Cork is a chronicle of our wine adventures, the food and wine pairings we create and our travels which are increasingly organized around wine.


Christopher Sawyer is an internationally-renowned sommelier, wine educator, journalist, consultant, critic and public speaker

Join us as we take intimidation and snobbiness out of wine and give you the tools and knowledge for enjoying every glass of wine. We'll take you behind the wine label to meet awesome wine people and hear their stories.

Wine blog by Sophie Barrett

I'm a geek who drinks and occasionally writes about what I'm drinking and geeking over.


The goal also at Texas Wine Lover is to provide the latest up-to-date listings of wineries including a winery map with their locations to help you plan your visits.



Stories behind the creation of small wine labels.



Vino-Sphere is a blog focused on wine, food and travel. Articles range from wine tasting notes and winery reports to stories on events, interesting travel destinations and restaurant experiences.



At the intersection of media and technology, Vinous is Antonio Galloni's vision of a modern-day wine publication.




Wine discovery, wine tasting and vineyards in France .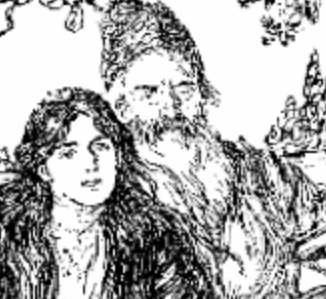 This blog delves into the world of wine data, instead of wine itself.

Blog of speaker, consultant and author, Karen MacNeil.