Title:
Grappe Destemmer For Sale
Date Posted:
Friday, June 19th
Location:
St-Jean-sur-Richelieu, QC Canada
The EuroSelect machine by Scharfenberger Mascinenbau separates berries from stems while carefully handling the harvested goods. It can be used for destemming grapes, sorting grape berries, transporting the harvested goods in presses or fermentation tanks and also as a conveyor belt only.

Original value at 28 000 $ (38 000CAD$), selling the machine for 15 000$ (20 000 CAD$).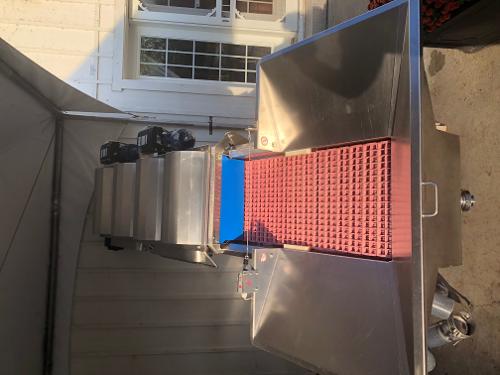 Vignoble Le Mas des Patriotes