Out Of The Box, a New DTC Wine Shipping Business, Opens in St. Helena
Posted on April 26, 2021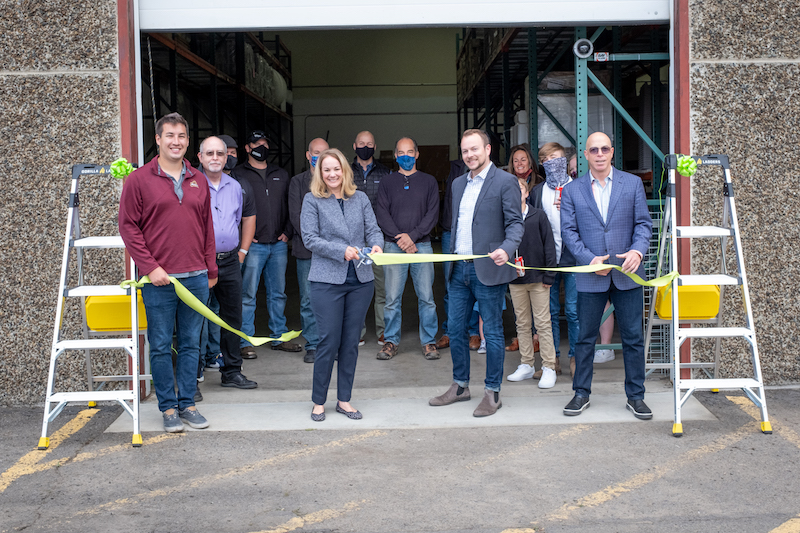 St. Helena, Calif. – A new wine shipping company, Out Of The Box, has opened in St. Helena, CA on Dowdell Lane. One of the few fulfillment locations in the northern end of Napa Valley, Out Of The Box offers DTC fulfillment to wineries for wine club and daily wine shipments. The company is owned by John and Nat Komes in partnership with April Damron.
"For wineries that want to confidently grow DTC sales and capabilities, Out Of The Box provides seamless fulfillment solutions, making the complicated, easy," says Owner Nat Komes. "The difference is our team, a group of industry veterans from both warehousing and winery sales and marketing sectors with valuable expertise in all areas of DTC and customer service."
Specializing in club and daily shipments, Out Of The Box works creatively with winery clients and is poised to facilitate special requests such as rush orders, gift cards, custom packing and kitting, will-call preparations for convenient pick up, as well as summer solutions. For its fulfillment and warehouse software platform, Out of the Box relies on FORT Systems, an award winning, multi-tenant 3PL platform with a focus on beverage alcohol. Through multiple APIs, FORT enables seamless integration with key wine industry companies, such as ShipCompliant, Commerce 7, WineDirect, Vinespring, OrderPort, E-cellar, and several others.
Out Of The Box is immediately adjacent to Napa Valley Wine Warehouse, providing convenient wine movement and just-in-time fulfillment for wineries that store in that location. With a team that has vast wine club management experience, Out Of The Box can also support sales and marketing needs such as wine club strategy and processing, press mailings, collateral, and tasting notes.
"For DTC teams, Out Of The Box aims to be a one-stop shop that provides a more genuine fulfillment experience," says April Damron, Owner and DTC Strategist. "Our goal is to help wineries' DTC capabilities grow and thrive."
Out Of The Box is located at 940 Dowdell Lane in St. Helena. CA. For inquiries, please contact April Damron at april@outoftheboxdtc.com, 707.968.5526.