Effective, Natural Brettanomyces Control Now Generally Regarded As Safe by FDA
Posted on September 20, 2011

Scott Laboratories is now offering Lallemand's Anti-Brettanomyces product NO BRETT INSIDE to the North American wine market. NO BRETT INSIDE is a natural polysaccharide extracted from the Aspergillus niger fungus. Its effectiveness at controlling the Brettanomyces population has been demonstrated for several years in multiple laboratory tests and industrial-scale trials. Applied at the rate of 4-8 g/hL, No Brett Inside can reduce Brettanomyces populations significantly within days of treatment.
NO BRETT INSIDE is non-allergenic, naturally derived product which is currently defined as GRAS (Generally Regarded As Safe) by the FDA and available for production trial with approval under TTB 24.249. Draft applications for use are available at www.scottlab.com . NO BRETT INSIDE has been approved in Europe by the OIV since July, 2009 and allowed for commercial use since 2010.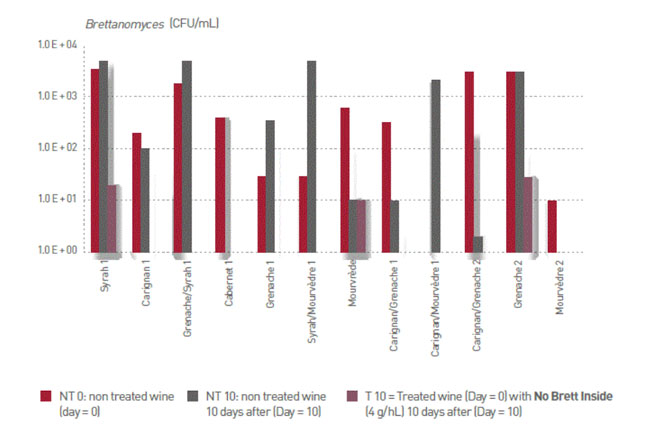 For over seventy-five years, Scott Laboratories has been meeting the needs of the beverage industry with innovative solutions and products. Scott Labs operates its main office at 2220 Pine View Way in Petaluma, CA with two additional locations in Petaluma and a satellite facility in Healdsburg, CA. For more information regarding Scott Laboratories and the services and products that it supplies, please visit www.scottlab.com.