It's all in the Bundle
Posted on April 26, 2021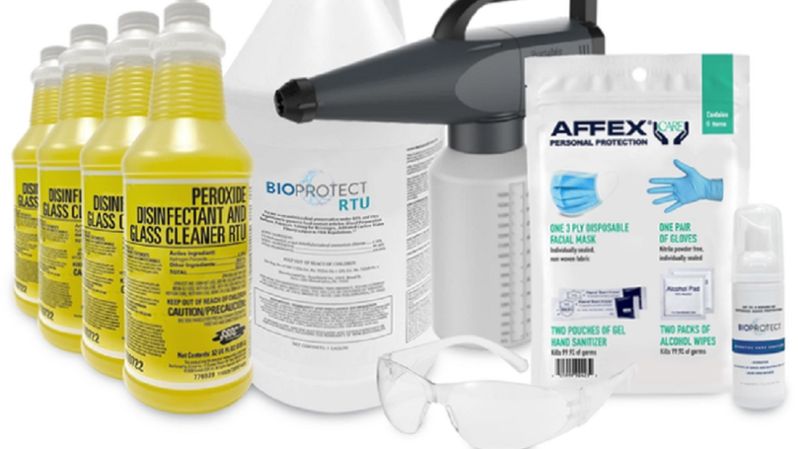 AFFLINK PRESS RELEASE
AFFLINK introduces, Rest Assured, an all-in-one bundle of products to help prevent the spread of coronavirus.
Included is:
An EPA N-List disinfectant that kills coronavirus pathogens.
BIOPROTECT™ RTU, a Ready-to-Use antimicrobial shield to inhibit the growth of pathogens for up to 90 days.
A handheld electrostatic state-of-the art sprayer.
PPE safety equipment.
BIOPROTECT™ Hydrating Hand Sanitizer, engineered to keep hands germ-free for up to six hours.
Rest Assured helps us get on with our lives and put America back to work again.
For more information, visit Rest Assured All-in-One Bundle: Clean, Disinfect & Protect - ELEVATE Marketplace or call toll-free: 800-222-5521
About AFFLINK
Connecting more than 200 manufacturers of Facility Maintenance, Packaging, Safety, Office, and Industrial Supply solutions with over 350 independent distribution experts, AFFLINK is, just as its name suggests - that critical link offering clients innovative products, market expertise, and improved profitability, all of which is fueled by our leading-edge information technology. For more info, visit: http://www.afflink.com/
Website:
https://www.elevatemarketplace.com/rest-assured-bundle