Carter Creek Winery & Spa Plants Wonderful Nurseries First PD Resistant Vines
Posted on June 02, 2020
WONDERFUL NURSERIES PRESS RELEASE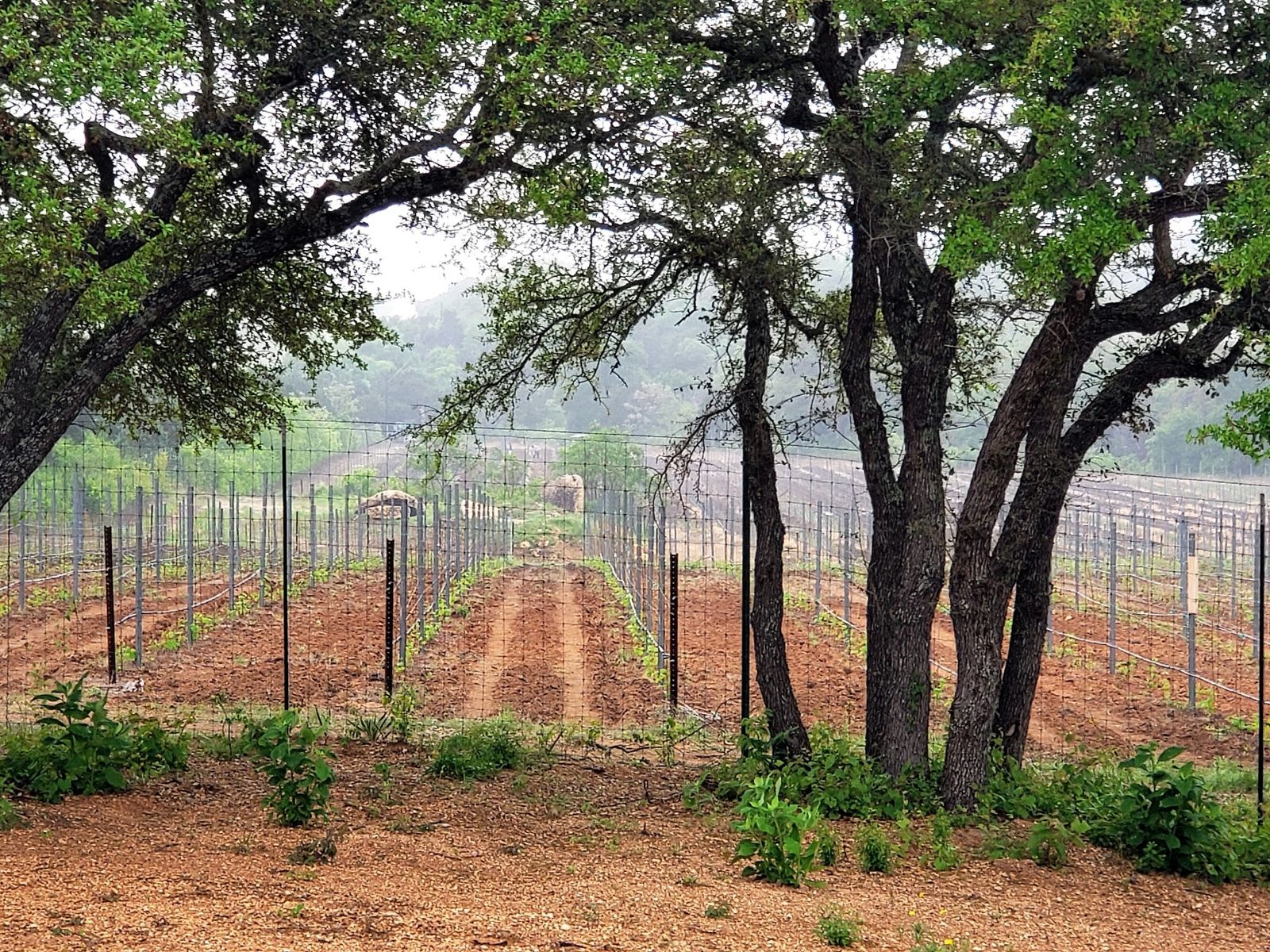 In helping to lead the defense against PD, Carter Creek Winery Resort & Spa, located in Johnson City in the heart of the Texas Hill Country, has just planted more than seven acres of Pierce's Disease (PD) resistant vines from Wonderful Nurseries. After several years of preparing and working with UC Davis to obtain licensing to sell the vines, Wonderful Nurseries delivered the first batch this spring and will continue to grow these PD resistant vines and supply them to growers throughout the United States.
Caused by the bacterium Xylella Fastidiosa, PD has become a common scourge for grapevines and the grape growing industry at large. Carter Creek winemaker Jon McPherson noted that, as one of the country's first vineyards to plant the PD resistant vines, a new day may be dawning for growers everywhere in large part due to this transformational breeding project spearheaded by Andy Walker, Ph.D., Genetics, University of California at Davis. "With these new vines, our Texas estate vineyards will now be 100 percent Pierce Disease-resistant," said McPherson.
Wonderful Nurseries, growing one success after another, is proud to play a part in this game-changing industry innovation. These newly planted vines; the Walker Clones of Paseante Noir and Errante Noir are both red grape varieties with ample balance. Offered too are Camminare Noir (red) and two white varieties, Ambulo Blanc and Caminante Blanc.
Carter Creek Winery Resort & Spa is a new winery resort in the rolling hills of the Texas Wine Country with tasting rooms, an onsite microbrewery, outdoor event center and 78 guest villas, owned by Carter Hospitality Group, LLC. This is the same team that owns and manages award-winning South Coast Winery Resort & Spa, in Temecula, as well as many other wine and hospitality establishments.
It's always "Growers First" at Wonderful Nurseries, whether it's PD-resistant grapevines or any number of industry innovations. For more information call Wonderful Nurseries at (661) 758-4777 or visit their website at WonderfulNurseries.com.