Washington State Wine Commission hires new Executive Director
Posted on February 09, 2012

The Washington State Wine Commission today announced the hiring of Steve Warner as Executive Director.
Mr. Warner comes to the Commission from Merck & Co., Inc., where he was Managing Director based in Bucharest, Romania. Prior to that, he held General Manger and marketing positions in global and regional marketing in the Asia Pacific region and led teams while living in Seoul, South Korea; Bangkok, Thailand; and several domestic markets.
Mr. Warner holds a bachelor's degree in biology from East Tennessee State University and a master's of business administration in international business and finance from Rutgers University.
Born and raised in Washington State, Mr. Warner graduated from West Seattle High School before serving in the United States military's Special Operations Command, first as a Sergeant in the U.S. Air Force and then as a Lieutenant Commander in the U.S. Navy.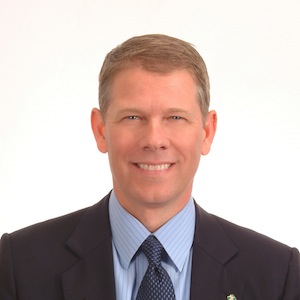 "I could not be more excited about joining the Commission and the industry at this particular time in our evolution," Mr. Warner said. "We have tremendous opportunity ahead of us, and I look forward to working with our state's growers and wineries to realize our full potential as a unified industry."
Kent Waliser, Chairman of the Washington State Wine Commission, said, "We are very excited that the industry has come together unanimously behind the best possible candidate for the job, and we look forward to adding Steve's extensive marketing and leadership experience to help take our industry to the next level."
"We're proud of the collaborative process that we've undertaken with our industry partners – the Washington Wine Institute and the Washington Association of Wine Grape Growers – to fill this critically important role," he added. "Our industry stands united and ready to greet Steve with open arms."
Mr. Warner will join the Commission effective March 12, 2012.
Karras Consulting, a family-owned human resources consultancy based in Olympia, Wash., assisted in the international search process
Region:
Washington