Goose Ridge Vineyard Names Kendall Mix Head Winemaker
Posted on May 06, 2010

Veteran Columbia Valley winemaker Kendall Mix has joined Goose Ridge Vineyard & Estate Winery as head winemaker. In his new position, Mix will oversee winemaking for all three wines that comprise the Monson Family Estates' portfolio: Goose Ridge, StoneCap and Sol Duc.
Mix joins Goose Ridge and its affiliate wineries from Corliss Estates in Walla Walla. He joined Corliss in 2004, where he managed and executed all winemaking operations for the high-end winery. Prior to that, Mix spent a year with Canoe Ridge Vineyard in Walla Walla and ten years with Chateau Ste. Michelle as a member of the winery's red winemaking team. He moved to Washington to join Chateau Ste. Michelle in 1993 after four vintages in California. Mix holds a degree in microbiology from the University of Alberta and attended UC Davis, studying viticulture and enology.
Mix takes over the winemaking reins at Goose Ridge from his friend and colleague Charlie Hoppes, who served as consulting winemaker for Goose Ridge since the wines' debut in 1999. "We've always planned to hire an in-house winemaker," says Monson family owner Molly Stutesman, "and with the growth of Goose Ridge in recent years, we've been looking for a while. Kendall's breadth of experience and commitment to quality winemaking is a perfect fit for us."
Earlier this month, Goose Ridge opened a new western Washington tasting room in Woodinville, 25 min. northeast of Seattle. The winery also has an eastern Washington tasting room in Richland.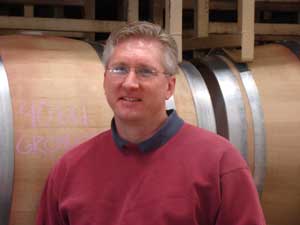 Region:
Washington
Job Function:
Winemaking