Clint Wilsey Appointed Vice President Of Sales at Folio Wine Partners
Posted on March 21, 2018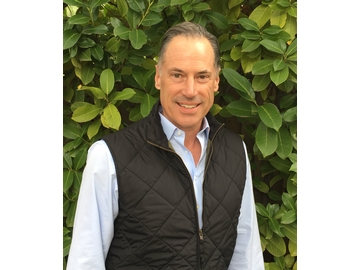 Folio Fine Wine Partners today announced the appointment of Clint Wilsey as Vice President of Sales, effective immediately. Wilsey joins Folio after 11 years with Silverado Vineyards, where he held a number of sales leadership roles, most recently as Vice President, Sales and Marketing.
Wilsey began his career at Robert Mondavi Winery as Grower Relations Liaison in the early 1990, transitioning to a sales career within the Robert Mondavi Corporation in 1997 before joining Wilson Daniels in 2005, and ultimately Silverado Vineyards in 2006.
Folio Co-Founder and Coach Michael Mondavi commented:
"I have known Clint for more than 20 years, and he brings tremendous experience to our Folio team, and we are confident he will lead our sales organization in the next phase of growth."
Wilsey echoed Mondavi's comments, stating:

"I am thrilled to be joining the talented and highly professional team at Folio Fine Wine Partners at this exciting moment in the company's evolution. It is an honor reuniting with the Michael Mondavi family in this capacity, and representing their beautiful estate wines, and those from the globally dynamic group of family-owned wineries throughout the portfolio."
Wilsey is based at the Company's Napa office, and lives in Napa with his wife and children.
Folio Fine Wine Partners was founded in 2004 by Michael Mondavi and his wife, Isabel, with their children, Dina and Rob Jr. Folio is an importer, fine wine agency and producer of quality wines from the world's premiere and emerging wine regions, providing sales, marketing and public relations services to wine brands from California, Italy, Spain, France, Argentina, and Austria. Wines from California include Animo, Emblem, Hangtime, Isabel Mondavi, M by Michael Mondavi, Oberon and Spellbound. From Italy are the wines of Bruno Giacosa, Coppo, Donnafugata, and Villa Sandi. The Spanish portfolio includes Condado de Haza, El Vínculo Dehesa la Granja, Tinto Pesquera, Fillaboa, Palacios Remondo and Vall Llach. From Argentina are the wines of BenMarco, Crios, Nosotros and Susana Balbo, with Andre Brunel and Charles Heidsieck (France), and Laurenz V (Austria) completing the portfolio. Twitter @FolioWine
Region:
North America
Job Function:
Sales/Marketing