Cakebread Cellars Announces Winemaker Transition
Posted on December 14, 2017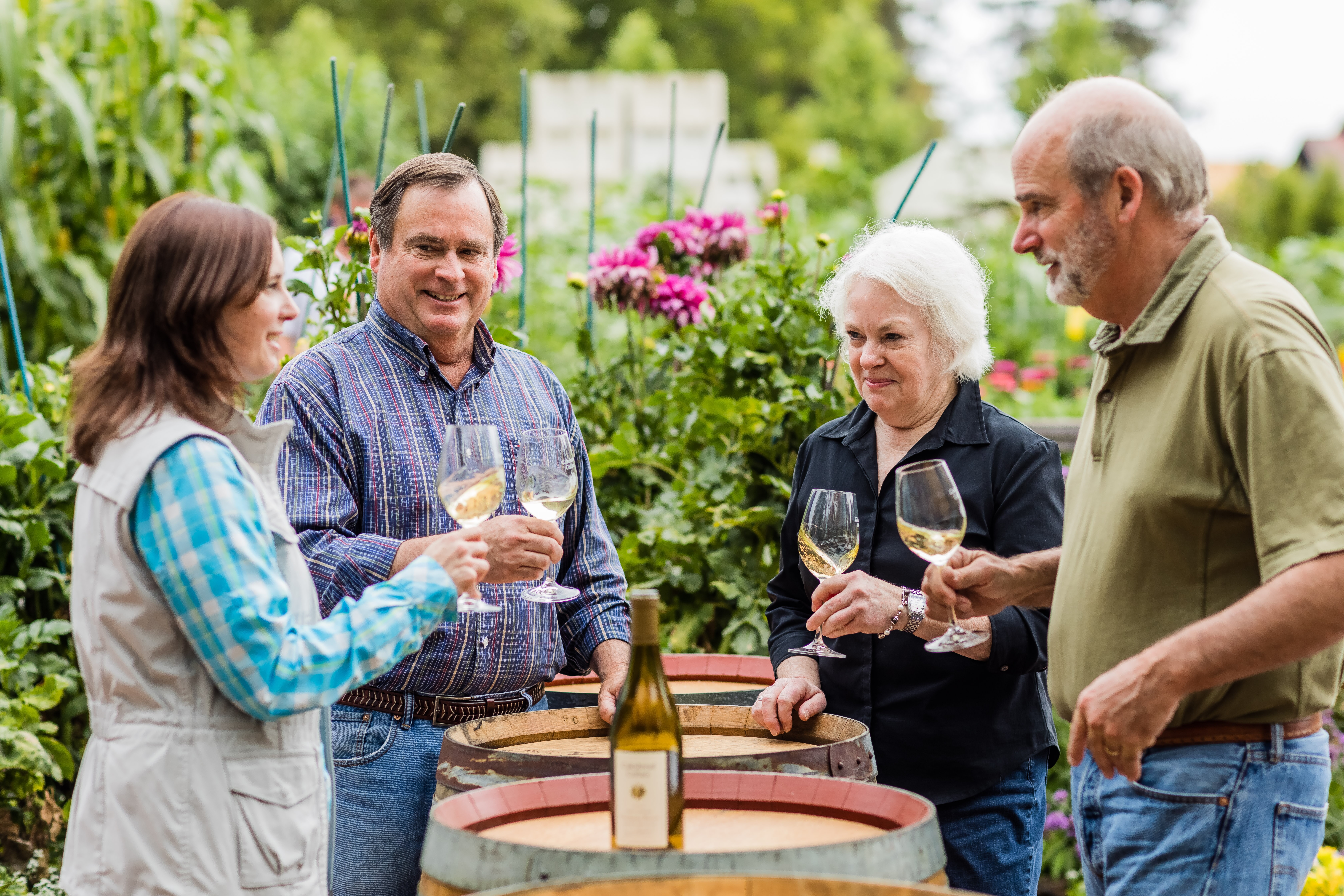 Napa Valley, CA, December 2017 . . . Cakebread Cellars, one of Napa Valley's signature wineries, has announced the retirement of its longtime winemaker, Julianne Laks, and the promotion to winemaker of Stephanie Jacobs, the winery's assistant winemaker since 2008.

Laks began her career at Cakebread Cellars in 1986, serving as assistant winemaker to Bruce Cakebread, now the winery's president. At the time, she was one of only seven employees. In 2002, Laks became just the third winemaker in Cakebread Cellars' history, following in the footsteps of co-founder Jack Cakebread and his son Bruce. Since then, she has perfected the house style that Cakebread Cellars consistently delivers each vintage: fruit-forward wines with fresh acidity and balanced tannins that age beautifully.

"I feel very fortunate to have worked with Julianne for so many years," says Bruce Cakebread. "Her passion and dedication to the winery and winemaking have been incredible, and her thoughtfulness and quiet encouragement have made her a friend to everyone who works here.
"We've evolved a lot since Julianne joined the winery and have made many acclaimed wines during her tenure, including our esteemed Dancing Bear Cabernet Sauvignon which she first developed. Julianne's commitment to quality, detail, authenticity and sustainability is her legacy. We're very fortunate to have had her with us these past 31 years."
Stephanie Jacobs joined Cakebread Cellars in 2004 after getting a degree in Viticulture & Enology from UC Davis and working at Chalone Vineyard and Bogle Vineyards. She was named assistant winemaker in 2008 and Pinot Noir project leader in 2012 and has worked hand-in-glove with Laks for over a decade.
"Stephanie brings valuable experience to her new role as winemaker," states Bruce Cakebread. "She already has a strong track record heading up our cellar and lab operations, as well as crafting world-class Pinot Noirs from our Anderson Valley vineyards."
"We raise a glass in thanks to Julianne for the past 31 years," says chairman Dennis Cakebread. "With Stephanie's help, we look forward to carrying on our tradition of making high-quality, stylistically consistent wines for the next 31+ years to come."

About Cakebread Cellars
Located on Highway 29 in the heart of Napa Valley, Cakebread Cellars was founded in 1973 by Jack and Dolores Cakebread, whose sons, Bruce and Dennis, operate the winery today. Over its 40+ years, the winery has earned a reputation for exceptional wines and gracious hospitality. Its success is built on quality, consistency and continuity – not only in grape-growing and winemaking, but in the dedicated people who create Cakebread Cellars' world-class wines.

Region:
Napa & Sonoma
Job Function:
Winemaking