David Marchesi, Former Winemaker with Duckhorn Wine Company, Launches Independent Project with Funding From Nakedwines.com
Posted on February 16, 2017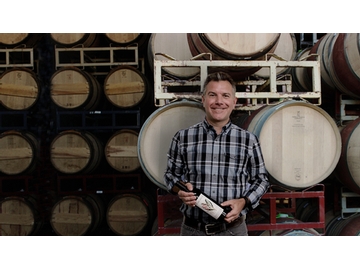 NAPA, Calif., February 15, 2017 -- David Marchesi has officially joined the growing list of top-tier U.S. winemakers bottling exclusive independently-made wines for online retailer, nakedwines.com
Marchesi has had an illustrious career working for top-tier Napa and Sonoma wineries including Paraduxx Winery (part of the Duckhorn Wine Company), Gundlach Bundschu Winery and Cakebread Cellars. His first wine for nakedwines.com, a Lake County Cabernet, has pre-released exclusively to the Angel investors who helped him fund it and available to the general public this February.
Marchesi's exclusive range of wines, including his debut Lake County Cabernet, are made possible thanks to a $2.5 million investment by Angel investors at nakedwines.com, a website that specializes in crowd-funding independent winemakers and selling their wines direct-to-consumer.
"I'm very enthusiastic about Lake County – I've always wanted to explore new regions and help express California's many diverse terroirs. And now that I'm independent, I finally have the freedom to do that," said Marchesi.
While Marchesi is the first winemaker to announce a nakedwines.com project in 2017, he is part of a growing trend of winemakers moving on from large well-established wineries to launch independent projects with Naked Angel funding.
In 2016, Keith Hock from Schramsberg, Rick Boyer from Constellation, and acclaimed Chilean winemaker Irene Paiva all launched wines with nakedwines.com.
"Lake County is a quiet California region that touts big, signature flavor. Its regional Cabs are one of our favorite discoveries — and we can't think of a better winemaker than David to introduce them to our Angels first," said Antonio Trevino, Wine & Technical Director at nakedwines.com.
Job Function:
Winemaking