Ghost Hill Cellars Names Eric Hamacher as New Winemaker
Posted on November 03, 2015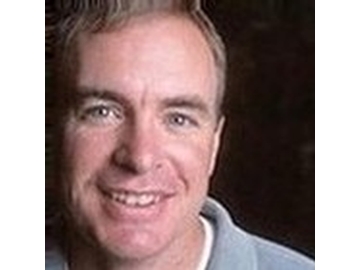 Going on their tenth vintage, and in anticipation of elevating their brand, Mike & Drenda Bayliss, owners of Bayliss-Bower Vineyard and Ghost Hill Cellars (http://www.ghosthillcellars.com/) are thrilled to announce that Willamette Valley veteran winemaker Eric Hamacher is taking over winemaking responsibilities, effective immediately with the 2015 vintage. He will also be in charge of blending and bottling the 2014 vintage.
Eric replaces Rebecca Pittock-Shouldis, who produced Ghost Hills' wines from 2008 until 2013. Rebecca has an ongoing and active career in aviation as a maintenance technician working on the F-15 fighter aircraft for the Oregon Air National Guard. She was called away this year for a 4 month mission in Romania and would not be here in time for the 2015 crush. Mike Bayliss, 5th generation owner was faced with a dilemma. "We believe we have a very special vineyard. We chose Eric because he knows the Bayliss-Bower Vineyard, really cares about the grapes, and has been making wine from it for two years; not to mention he is a nationally known winemaker."
Eric Hamacher is considered one of Oregon's most respected and sought-after wine producers. During his illustrious career, the 51-year-old Hamacher, who co-founded Carlton Winemaker Studio in 2002 (also in Willamette Valley), started his own winery brand – Hamacher Wines – in 1995 after producing wine for esteemed wineries such as Mondavi, Chalone and Etude in California.
Hamacher takes a very traditional approach to wine production, exercising minimal intervention, wild fermentation yeasts, and gravity blending and bottling. He says, "I believe the best wines are made by resisting the temptation to do something. Good grapes with minimal handling describe my philosophy."
Of Ghost Hill Cellars and Bayliss-Bower Vineyard, Hamacher says "I've really enjoyed being associated with the Bayliss Family. Mike and Drenda are charming people and so easy to work with. The Bayliss-Bower Vineyard is a sweet property on Savannah Ridge next to the Ken Wright and Tony Soter vineyards. The area is known for luscious and rich dark fruit resultant from our sedimentary soils. I jumped at the chance to be involved with this 105 year family farm."
The appointment marks the beginning of major restructuring for Ghost Hill Cellars. Plans are on board to expand distribution with the help of their daughter Bernadette Bayliss-Bower (6th Generation) and son-in-law Cameron Bower, and for a new winery and tasting room to be constructed on the historic 234 acre property at a later date.
Region:
Northwest, USA
Job Function:
Winemaking