Kristy Melton Launches Melton Wines LLC
Posted on July 17, 2015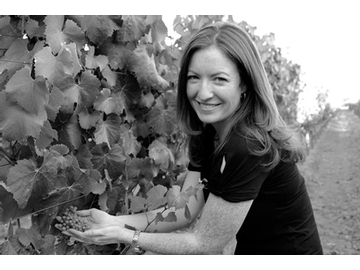 Kristy Melton, Director of Winemaking at Clos Du Val Winery, announced today the launch of Melton Wines LLC, a self-directed winemaking consultancy based in Napa, California and her subsequent departure from Clos Du Val. Melton plans to expand her existing client list, which includes Varozza Vineyards in St. Helena and projects at Taylor Family Vineyards in Stags Leap, with additional appellation-oriented, family-owned wineries in the super premium and luxury space.

Melton's decision to leave Clos Du Val, where she gained much critical acclaim including being named among Wine Enthusiast Magazine's Top 40 Under 40 Tastemakers and Drinks Business' Top 30 Under 40 Winemakers in the World, was a difficult one.

"I am proud of my accomplishments at Clos Du Val and will always cherish the opportunity to work at an iconic winery and with the amazing cellar team I have come to love," said Melton. "But I've been taught that a lady always knows when to leave the dance. And for me, that time is now."

While Melton's announcement comes at the heels of some significant changes to the winery's operations and vineyard management practices, she insists they are unrelated.

"I am thrilled to begin this new phase in my career and to offer my existing and future clients the time and attention they deserve," offers Melton. "With another fantastic harvest within eyeshot, it will be wonderful to have the opportunity to do so."

For more information about Melton Wines LLC, visit MeltonWines.com or contact Kristy at Kristy@meltonwines.com.

Region:
Napa & Sonoma
Job Function:
Winemaking