GrapeSeed Wine Fund Community Grows with Addition of Chief Winemaker and Creative New Project
Posted on May 20, 2015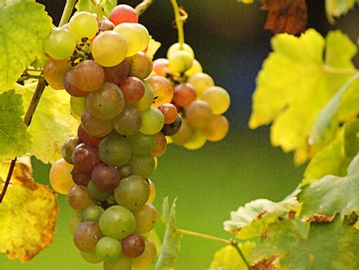 Healdsburg, Calif. – May 15, 2015 – Industry innovator GrapeSeed™ Wine Fund, a collective bringing together leading winemaking talent with wine consumers' desire for choice, access and exclusivity, today announced the appointment of Matt Smith as vice president of winemaking and operations. In his new role, Matt manages the growing collection of unique projects produced by notable winemakers while curating new winemaker partnerships. Matt will also create his own wine project, an innovative red blend concept now in development.
Matt spent more than a decade with Jackson Family Wines, most recently as their director of winemaking in charge of Kendall Jackson's North Coast wines. He is particularly proud of the acclaim received for wines from Highland Estates Trace Ridge vineyard in Knights Valley and the consistent high scores received for the Grand Reserve wines he crafted. Matt's international experience includes harvests in France and Australia.
"Matt and I have known each other for years and we have often discussed innovative ways to connect to consumers. He was a key thought leader in the formation of GrapeSeed," said Dave Trebilcock, co-founder of GrapeSeed Wine Fund. "With his global winemaking acumen and broad experience with Jackson Family Wines we knew Matt was an ideal fit."
Additionally, GrapeSeed and Winemaker Jean Hoefliger of Alpha Omega Winery announced Pact(e), a GrapeSeed project that represents the "battle of the continents" and includes Chardonnay and Pinot Noir from Burgundy and Napa Valley. Pact(e) is the newest example of how GrapeSeed winemakers use their creativity to develop exclusive projects, ultimately delivering one-of-a-kind quality wines.
"The culmination of Hoefliger's worldwide experience and friendships, Pact(e) reflects his vision to create innovative wines accessible only to GrapeSeed Partners," said Matt Smith. "Jean sourced fruit from Toyon Farms in Carneros for both the Chardonnay and Pinot Noir. In Burgundy, he found Chardonnay from Meursault and Pinot Noir from Les Gravierès, a Santenay 1er Cru vineyard, both in the Cote de Beaune region. , also in the Cote de Beaune. With just 25 cases of each wine produced, Pact(e) epitomizes the concept behind GrapeSeed."
"GrapeSeed has encouraged me to be as creative as possible, to think about winemaking without borders. With Pact(e) the vintage is the same and the winemaker and winemaking philosophy is the same. This lets us highlight the different profiles Chardonnay and Pinot Noir develop in two very different parts of the world creating truly distinctive wines available to a select few."
Click here for more information on Pact(e).
About GrapeSeed Wine Fund
GrapeSeed Wine Fund is a member-supported collective that funds exclusive projects by critically acclaimed winemakers. GrapeSeed empowers iconic winemakers to create original wines using resources funded by its consumers, known as Partners. Partners, in turn, reap the rewards of the winemakers' craft through access to collectable wines and exclusive experiences. At present GrapeSeed offers wines from five winemakers, including Jessica Boone, Nick Goldschmidt, Jean Hoefliger, Douglas Stewart and Ed Sbragia. To learn more, visit www.grapeseedwine.com.
Region:
Napa & Sonoma
Job Function:
Winemaking