Mindy Joyce Joins The Wine Foundry as Brand Strategy Coach
Posted on August 06, 2014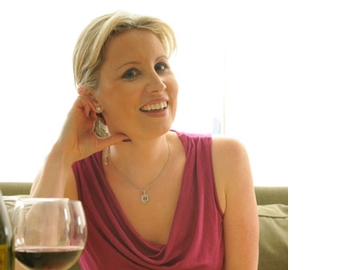 Mindy Joyce has joined The Wine Foundry in a new role as Brand Strategy Coach for commerce clients. As a one–stop shop for custom wine production, The Wine Foundry can now add D-to-C marketing and sales coaching as a benefit to commerce clients who already work with the company for its array of services including fruit sourcing, label design, and e-commerce solutions.
The Wine Foundry's commerce clients, about 80 entrepreneurs, wine enthusiasts and vineyard owners, produce and sell their wines through the Napa-based company. Through marketing coaching, the wineries learn first-hand how to build a luxury brand and the practical steps to take in order to increase sales through e-commerce.
"We are thrilled that Mindy has chosen to bring her wealth of knowledge and experience to The Wine Foundry," said Steve Ryan, General Manager. "She will be an enormous asset to our clients and I am excited to add this valuable new dimension to our range of services."
"In today's marketing environment, and with the surge of e-commerce, you don't need a lot of money or a physical tasting room to sell wine, and it is possible, even for small boutique wine producers, to cut through the clutter and successfully build luxury brands," said Joyce. "It is so exciting to be working with enthusiastic entrepreneurs that are passionate about getting the world to know about the great wines they are producing."
With a solid 17-year track record in marketing for wine, travel and luxury brands, Joyce has worked with numerous luxury brands including American Express Digital, Lot18, Napa Valley Festival del Sole, San Sebastian Food, Tourism New Zealand and Wines of Bordeaux.
Joyce is also the founder of WineryCritic; A resource travelers can trust for recommendations on wineries to visit. She is on track to complete her WSET Diploma of Wine & Spirits in 2015 and was named winner of the 2014 Great Wine Capitals Blogger Contest.
Region:
Napa & Sonoma