B.R. Cohn Winery Appoints Misty Roudebush to Head Direct to Consumer Sales & Marketing
Posted on April 25, 2014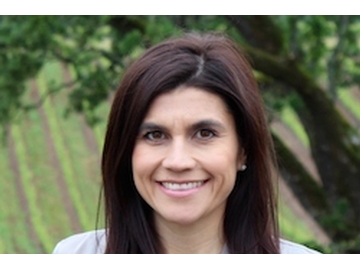 B.R. Cohn Winery has appointed Misty Roudebush as Director of Direct to Consumer and Marketing for the Sonoma Valley winery. Roudebush brings extensive winery experience to this new position heading up all direct sales and wine club programs.
Prior to joining B.R. Cohn, Roudebush was in charge of member and guest experience at Foley Family Wine's Luxury Estates, which included the retail teams at Chalk Hill Estate, Lancaster Estate and Roth Estate. She began her career in the wine industry at Chalk Hill in 2005. Earlier in her career, she worked as Associate Director of Consumer Marketing for AT&T, a Fortune 50 company.
"Misty brings a very qualified skill set to B.R. Cohn and will provide an immediate impact on refining our organization's culture and team efforts," noted Dan Cohn, CEO of B.R. Cohn Winery. "We're very happy to have her on board to enhance our visitor experiences and programs at the B.R. Cohn Olive Hill Estate."
B.R. Cohn Winery is located at 15000 Sonoma Highway 12 in Glen Ellen, and its wines are nationally distributed. The Sonoma Valley tasting room is open daily from 10am – 5pm. Additional information is available at www.brcohn.com.
About B.R. Cohn Winery
Founded in 1984 by Bruce Cohn, the estate winery is known for its critically acclaimed, world-class, ultra-premium cabernet sauvignon, chardonnay, merlot, pinot noir and award winning gourmet estate olive oils, vinegars and gourmet specialty food products. The tasting is a top destination for visitors and hosts numerous unique experiences throughout the year, including the B.R. Cohn Charity Fall Music Festival, which marks its 28th anniversary in 2014 and has raised more than $6 million for local charities.
Region:
North America