Fidelitas Winery Appoints Jess Zander General Manager
Posted on January 23, 2014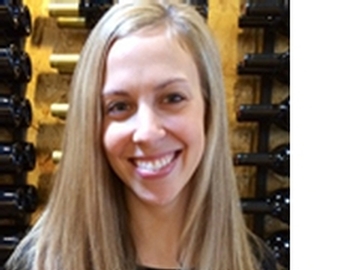 Fidelitas, a family-owned winery dedicated to producing exceptional Bordeaux red wines, has promoted Jess Zander to general manager, Fidelitas owner and veteran Washington winemaker Charlie Hoppes announced today.
Zander joined Fidelitas in May 2008 as wine club manager. In August 2009, she assumed responsibility for marketing programs as well. "Jess has been an invaluable employee and has played a major role in helping Fidelitas grow. She brings great management skills, creative problem-solving and an in-depth wine knowledge to the position, and her exceptional dedication to customer service is a reflection of the winery's core values," said Hoppes.
In her new position as general manager, Zander will oversee the winery's direct to consumer sales, including tasting rooms on Red Mountain and in Woodinville and the Fidelitas wine club; develop and execute marketing programs; coordinate product development; manage distributor relations and sales and provide financial oversight of the business.
Prior to joining the Fidelitas team, Zander coordinated marketing and private events for a Seattle restaurant group. She holds a certificate in wine marketing and sales from the Northwest Wine Academy and has studied with the International Sommelier Guild. She is a graduate of the University of Washington.

Fidelitas is a family-owned winery established in 2000. Owner and veteran Washington winemaker Charlie Hoppes is dedicated to making exceptional Bordeaux style reds that allow Red Mountain's unique and varied terroir to shine. He works in partnership with Red Mountain's finest growers to capture the distinct character of the vineyards and the purest expression of the fruit. The wines are handcrafted and aged in small lots, showing exceptional character, varietal expression and structure. For more information on Fidelitas, visit the winery's web site at fidelitaswines.com.

Region:
Washington
Job Function:
President/Owner/GM