Tom Danowski Named Executive Director of The Oregon Wine Board and Oregon Winegrowers Association
Posted on December 06, 2011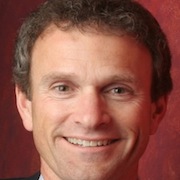 The Oregon Wine Board (OWB) and Oregon Winegrowers Association (OWA) announce Tuesday that Tom Danowski has been selected as the executive director of the state's largest organization representing Oregon's $2.7 billion wine industry.
Danowski, a native of Oregon and a graduate of the University of Oregon, was chosen by the OWB's board of directors from a field of more than 120 candidates. Danowski has managed a strategic marketing consulting business in the Seattle area, for the past two years. He has extensive marketing experience, including positions as director of winery marketing at Chateau Ste. Michelle and Columbia Crest Wine Estates, the Northwest's largest wine producer.
He was also chief operating officer for Seattle's Best Coffee until it was acquired by Starbucks Coffee, vice president of global marketing for Cutter & Buck Inc. and chief marketing officer of Gene Juarez Salons & Spas. That he brings marketing experience outside of the wine industry was seen as a plus.
"Tom brings a wealth of operational and consumer marketing experience to the Oregon wine industry," said Sam Tannahill, chairman of OWB. "We are extremely fortunate to have been able to attract a veteran of the wine industry, savvy marketer and native Oregonian to lead our industry during this important time in our growth."
"We're in a reputation economy," Danowski said of the opportunities ahead for the Oregon wine industry. "Developing and promoting a brand that truly captures the essences of Oregon wine in all of its many nuances is critical to the industry moving to the next level. I relish the opportunity to help take it there."
As the executive director of both the OWB and OWA, Danowski is the strategic leader for both group's marketing, education and research programs. OWB and OWA represent the state's 420 wineries and 850 vineyard owners.
In 2010, the Oregon wine industry had a $2.7 billion impact on the Oregon economy, according to a study released in July. That represented a 93 percent increase over the last time the study was conducted in 2005.
Region:
Oregon