Chateau Ste. Michelle Promotes Raymon McKee to Red Winemaker
Posted on August 29, 2011

Chateau Ste. Michelle, Washington state's founding winery, recently named Raymon McKee as its Red Winemaker. McKee joined Chateau Ste. Michelle in May 2008 as its Assistant Red Winemaker. He will report to head winemaker Bob Bertheau and manage day to day operations at Chateau Ste. Michelle's Canoe Ridge Estate red winery near Paterson, Washington. Chateau Ste. Michelle is one of the few premium wineries in the world with two winemaking operations, one devoted to whites in Woodinville, Washington (15 miles northeast of Seattle), and another customized to the production of red wines in eastern Washington, overlooking the Columbia River.
Prior to joining Chateau Ste. Michelle, McKee worked as a winemaker in Washington state with several wineries including Heaven's Cave Cellars, Covey Run Winery and Claar Cellars.
"Raymon brings a wealth of winemaking experience to the position and has grown with the grapes and the team during his three-year tenure as our Assistant Winemaker," says head winemaker, Bob Bertheau. "His passion for the winery and his deep Washington state roots make him a great fit for this position. We look forward to his impact on our wines in the years to come."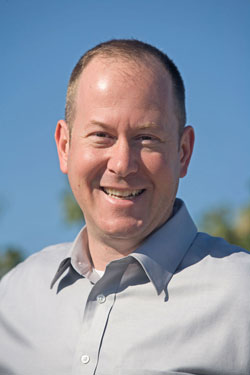 McKee has been a part of the rapidly growing Washington wine industry for more than 17 years and is optimistic about the future in his new role.
"I remember trying a Chateau Ste. Michelle 1992 Cold Creek Vineyard Cabernet during the beginning of my education in wine," says McKee. "It completely blew me away and gave me an idea of what Washington state fruit could become. Now, my favorite vineyard sites like Cold Creek, Canoe Ridge and Indian Wells are entering their prime, and I'm looking forward to creating world-class red wines with their amazing fruit. "
"I'm proud to continue the tradition of fine winemaking at Chateau Ste. Michelle," he adds.
Raymon attended Gonzaga University in Spokane, Washington and majored in Chemistry.
About Chateau Ste. Michelle
Founded in 1934, Chateau Ste. Michelle pioneered vinifera grape growing in Washington state and has been producing classic European varietal wines under the Ste. Michelle label since 1967. The winery combines an ongoing dedication to research with a commitment to classic winemaking traditions. The winery owns 3,500 acres of vineyards in the Columbia Valley of eastern Washington, including Canoe Ridge Estate and Cold Creek, which are LIVE and Salmon Safe Certified. Chateau Ste. Michelle enjoys winemaking partnerships with two of the world's most distinguished vintners. Col Solare is an alliance with Tuscany's Piero Antinori and Eroica Riesling is a partnership with the Mosel's Ernst Loosen.
Region:
Washington
Job Function:
Winemaking