Per Holmberg Joins Benchmark Wine Group as Vice President of East Coast Operations
Posted on September 09, 2010

Benchmark Wine Group (www.benchmarkwine.com), one of the world's largest buyers and sellers of fine and rare wine, announced today that Per Holmberg has joined as Vice President of East Coast Operations.
Holmberg most recently created and ran the rare wine acquisitions and sales program for the Wine Cellarage, working with major private collectors and auction houses in the New York area. Prior to the Wine Cellarage, Per was Director of Cellar Acquisitions, Executive Wine Specialist and head of East Coast Operations for Vinfolio, where he created and ran their wine appraisal and purchasing team, was responsible for over half of their fine wine sales and represented them in the eastern part of the country. Holmberg developed and wrote the Buy/Hold/Sell wine column for Trader Monthly Magazine, a lifestyle magazine serving the financial community.
Prior to Vinfolio, Mr. Holmberg served as Assistant Vice President at Christie's, working on such renowned wine auctions as the cellars of Doris Duke and Lenoir Josey. Per also launched the wine auction business for Morrell & Company. He holds a Bachelor of Arts Degree in International Business from the University of Paris and a Higher Certificate in Wines, Spirits & Liquors.
"We are excited to have Per join our management team" said David Parker, President and CEO of Benchmark. "He has developed strong contacts with many of the top wine owners and buyers in the world and these, together with his passion for fine wine and deep roots in the New York area, will help Benchmark continue to expand its position as one of the largest marketers of world-class wine cellars and strengthen our presence in the eastern part of the country. Per displays the skills and energy that complement the company's motto of Extraordinary Wines, Extraordinary Values, Extraordinary People."
"It is a very exciting time in the fine wine market with lots of opportunity for both buyers and sellers, and I'm excited to be joining Benchmark, which is extremely well-positioned to take advantage of these opportunities." said Mr. Holmberg. "My career has offered me the opportunity to work closely with some of the greatest wine collectors in the world. Benchmark's cutting-edge technology will allow these cellar owners to maximize the return on their wine investments in a timely fashion. I look forward to being part of the Benchmark team as it becomes the market leader in high-end collectible wines."
Per will be establishing and managing Benchmark's presence in the eastern United States, working with top private and commercial wine buyers and owners.
Inquiries may be directed to info@benchmarkwine.com.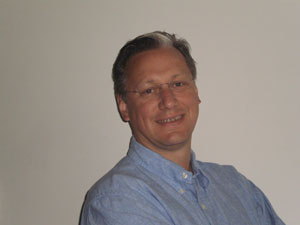 Region:
Northeast, USA