Graham Beck's passing the end of an era in South African wine
Posted on July 29, 2010

Pioneering South African wine producer and social philanthropist Graham Beck, owner of Graham Beck Wines, passed in the early hours of Tuesday morning, July 27 at the age of 80 in London after a battle with lung cancer.
Best known for his bold and insightful approach to life, Mr Beck's involvement with South African wine began with his visionary purchase of the Madeba farm in Robertson, a property he developed into a world class producer of méthode cap classique. Later acquisitions of well-positioned properties in Franschhoek and Stellenbosch saw Graham Beck Wines grow to become a leading wine purveyor, reflecting Mr Beck's dream to produce to the "highest possible standards".
In 2009 Mr Beck, with his wife of 50 years, Rhona, opened the Graham and Rhona Beck Skills Centre near Madeba in Robertson. Part of an extensive social development program, the centre aims to facilitate skills development for the long term upliftment of the farming community in the Breede River Valley.
A self-made entrepreneur with considerable varied investments, Mr Beck made his start in the renovations industry, shortly after graduating from university with a Bachelor of Commerce degree. After 15 years working at the coal face of the mining industry, astute investments saw Mr Beck well on his way to success, with the purchase of a stud farm in Robertson in 1976 and the purchase of Madeba farm in 1983.
The acquisition of Union Wine in 1989 led to the formation of Douglas Green Bellingham, a company shared with Kersaf in a 50/50 share; later acquired by Mr Beck in entirety, then sold to management in 2006. Mr Beck's most recent investment in South African wine was the purchase of Steenberg Wines and Hotel in the renowned Constantia Valley in 2005.
Described in a prominent wine magazine as "mortal, but not mere, neither in size nor inspiration," Mr Beck saw his greatest achievement in life as his ability to "give employment to thousands of people, and that this has enabled them to better their lives."
Mr Beck passed with his wife Rhona by his side. Graham Beck Wines will continue to operate as it always has, in respect of the final wishes of its visionary leader.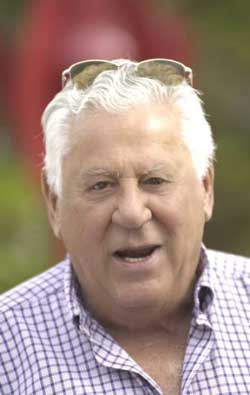 Region:
South Africa
Job Function:
President/Owner/GM