Southern Wine & Spirits of Florida Appoints Gene Sullivan to Vice President, General Manager of its Coastal Wine & Spirits Division
Posted on June 09, 2010

Steve Power, Executive Vice President, General Manager of Southern Wine & Spirits of Florida announced today the appointment of Gene Sullivan to Vice President, General Manager of its Coastal Wine & Spirits sales division for the State of Florida. Sullivan's appointment was effective June 1, 2010; prior to this announcement, he served as Vice President, General Manager of Southern Wine & Spirits of Florida's Central Division.
Concerning this appointment, Power said: "Gene is a highly motivated industry professional who has excelled in every position he has held within our organization. He is a true leader who has earned the respect and admiration of his colleagues, customers, suppliers and peers. I look forward to Gene assuming his new role where he will continue to develop and build our very successful Coastal Wine and Spirits Division.
Brad Vassar — Southern's corporate Executive Vice President, General Manager — added, "I am confident that Gene will make a great contribution in his new leadership role at Coastal and further strengthen our statewide operation. We are confident that beyond his solid track record of performance and his strong business acumen, Gene will bring great energy, enthusiasm and creativity to our statewide Coastal division."
Sullivan said, "I am extremely honored to have this exciting opportunity and look forward to working with both our Coastal supplier partners and all our customers across the state. I would like to thank my associates, friends, suppliers and customers from Southern's Florida Central Division for their hard work, support and friendship over the years — and their dedication to this great industry of ours. I look forward to working closely with Steve Power and the entire Southern Wine & Spirits of Florida team to continue to offer the very best in sales excellence. Finally, I want to pay tribute to and thank Gerry Rivero, who established an incredible team, culture and record of performance at Coastal prior to his move to lead our Indiana division. I look forward to carrying on the spirit of his single-minded focus on exceeding expectations for our supplier and customer partners."
Power added that the Company will be making further announcements in the near future concerning the Southern Wine & Spirits of Florida organization structure.
Sullivan began his career with the Company in 1990 as a sales representative in the Orlando market. In his first 4 years with Southern in Orlando, he was promoted several times. In 2003, Sullivan was promoted to General Sales Manager for Wine and Spirits in Southern's South Florida Division, and in 2005, he was promoted to Vice President, General Manager for Southern Wine & Spirits of Florida's Central Division. Sullivan attended the University of Florida, majoring in Business Administration. He has been married to Rose for 18 years, and they have two children — Ashlyn (15) and Patrick (13).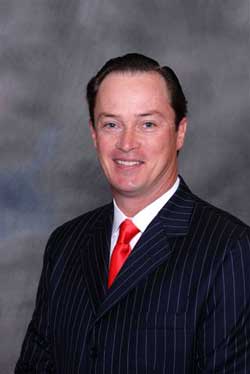 About Southern Wine & Spirits of America:
Southern Wine & Spirits of America, Inc. is the nation's largest wine and spirits distributor with operations in 30 states. The multi-state distributor currently operates in: Alabama, Arizona, California, Colorado, Delaware, Florida, Kentucky, Hawaii, Illinois, Indiana, Maine, Mississippi, New Hampshire, Nevada, New Mexico, New York, North Carolina, Ohio, Pennsylvania, South Carolina, Vermont, Virginia and West Virginia — as well as the additional seven states of Alaska, Washington, Oregon, Idaho, Montana, Wyoming and Utah through the Southern-Odom/Spirits West partnership. Southern has recently announced the formation of a joint venture in Minnesota with J.J. Taylor Distributing Company and in Maryland and the District of Columbia with F.P. Winner Wine & Spirits. Southern also holds operating licenses and permits in Nebraska and Texas. On a national basis, Southern Wine & Spirits of America, Inc. employs more than 11,000 team members. For more information contact: www.southernwine.com.
Region:
Florida
Job Function:
Sales/Marketing