Bedell Cellars Appoints Richard Olsen-Harbich as New Winemaker
Posted on June 08, 2010

Bedell Cellars, one of the North Fork of Long Island's leading wineries, is pleased to announce the appointment of Richard Olsen-Harbich as Winemaker.
Formerly the Winemaker at Raphael (and prior to that Hargrave Vineyards and Bridgehampton Winery), Olsen-Harbich brings 30 years of experience making award-winning wines on Long Island. A graduate of Cornell University's viticulture and enology program, Olsen-Harbich is a pivotal figure in Long Island winemaking history. He literally wrote the region into existence as the author of the "Federal American Viticultural Area" (AVA) applications for The North Fork of Long Island AVA, The Hamptons AVA, and Long Island AVA.
"I am thrilled that Richard Olsen-Harbich will be joining the Bedell team as Winemaker," notes Bedell owner Michael Lynne. "He is widely recognized as one of Long Island's finest winemakers - as well as one of its most passionate and articulate advocates. When we learned of Rich's availability, and with our winemaker's contract expiring, we moved quickly to approach him. He and Bedell have each accomplished a lot over the past three decades; together, we are determined to make this fourth decade the most exciting yet for both of us."
Olsen-Harbich will lead an all-star winemaking line-up at Bedell that includes Chilean-based Consulting Enologist Pascal Marty (formerly of Château Mouton Rothschild and Opus One), Founding Winemaker Kip Bedell, and Bedell's 25-year veteran Vineyard Manager Dave Thompson.
"I am honored to join this cutting-edge historic estate and contribute to its tradition of excellence," states Olsen-Harbich. "Many of the people on Bedell's staff are longtime friends and colleagues, and I look forward to working with them to implement our shared vision - great ecologically-friendly blends that honor and showcase both the North Fork's unique world-class terroir and Bedell's diverse vineyard sites."
Trent Preszler, CEO of Bedell Cellars, adds "I affectionately call Rich, 'The Architect' because he is one of the people who built the North Fork wine region from the ground up. Rich's roots on the North Fork are as deep as those of our vines and he is a perfect fit for Bedell."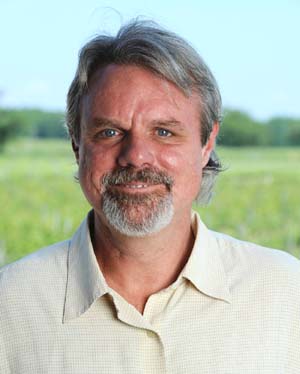 About Bedell Cellars
Bedell Cellars is a pioneering North Fork of Long Island winery, nationally recognized for its wines, state-of-the-art winemaking facility, beautiful grounds, and tasting room adorned with world-class contemporary art. Owned by film executive Michael Lynne, Bedell and its sister winery, Corey Creek Vineyards, encompass 78 planted acres that yield approximately 10,000 cases of wine annually. Bedell is a longstanding leader in the sustainable viticulture movement on Long Island, helping author the region's sustainability guidelines. Bedell employs many organic practices in the vineyard as part of a careful, sustainably and ecologically-minded program that delivers the ripest, highest-quality fruit possible. The Bedell Cellars wines include critically acclaimed proprietary blends (Taste, Gallery, and Musée), whose labels are designed by renowned artists Barbara Kruger, Ross Bleckner, and Chuck Close, respectively. The Corey Creek Vineyards label is best known for its Gewürztraminer and Provençal-style Rosé.
Bedell Cellars is located on the North Fork of Long Island at 36225 Main Road, Route 25, Cutchogue.
For more information go to www.bedellcellars.com.

Region:
New York
Job Function:
Winemaking