Sonoma-Cutrer Names Michael Schroeter as New Winemaking Director
Posted on May 14, 2010

The Sonoma-Cutrer Winery announced that Michael "Mick" Schroeter has been named Winemaking Director. Schroeter, 50, is a native Australian and will become only the third Winemaking Director in the company's history. He replaces Terry Adams, longtime winemaker who announced his retirement last October.
As only the third head winemaker, Schroeter succeeds Adams who has been with Sonoma-Cutrer Vineyards since its founding in 1981. Adams was preceded by head winemaker Bill Bonetti when the winery was first established by founder Brice Cutrer Jones. Adam's has provided nearly three decades of service to Sonoma-Cutrer and will continue this dedication as he will stay on through July to help Mick transition into the new role as head winemaker.
"Mick is an outstanding winemaker with a history of success and I could not be more pleased to hand off Sonoma-Cutrer to a better person. His energy and leadership will help continue our tradition of making the finest Chardonnay and Pinot Noir," said Adams.
As the Winemaking Director, Schroeter will oversee the vineyard's winemaking operations as well as the production of the award-winning Chardonnay and Pinot Noir wines.
"We are excited to have Mick join the Sonoma-Cutrer family and have confidence that he will be an outstanding leader as head winemaker. His many years of experience, reputation within the industry and impressive number of awards, including twice being named winemaker of the year, make him the ideal person for us. We look forward to a new chapter of success and innovation under his direction and thank Terry Adams for his assistance in this transition," said John Hudson, Director of Marketing.
Schroeter began his career at Penfold's in Australia thirty-three years ago as a lab supervisor. In 1987, he completed his BS in Oneology from Roseworthy Agricultural College and worked as a winemaker with Penfolds for six years thereafter. For the last seventeen years he has been Vice President of Winemaking for Geyser Peak Winery in California where his duties included vineyard assessment, harvest scheduling, winemaking direction, budgeting and brand ambassadorship.
"I fully understand the huge shoes that I will be stepping into and cannot begin to express my appreciation to those who have entrusted me to this position," said Shroeter. "It's a privilege to work with this winery and apply my experience to their legacy of success. I look forward to carrying on the Sonoma-Cutrer tradition and following Terry Adam's commitment to excellence."
Schroeter, and his wife Linda, reside in Sonoma County, California, with their children, Matilda, Sadie, and Charlie.
Sonoma-Cutrer is one of the fine wines produced and marketed by Brown-Forman Corporation, a producer and marketer of fine quality beverage alcohol brands, including Jack Daniel's, Southern Comfort, Finlandia, Canadian Mist, Fetzer, Korbel, Gentleman Jack, el Jimador, Tequila Herradura, Chambord, Tuaca, Woodford Reserve and Bonterra. Please enjoy our wines responsibly.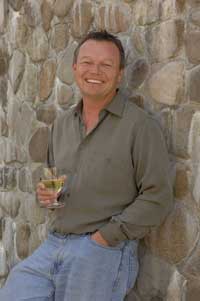 Region:
Napa & Sonoma
Job Function:
Winemaking