Chrysalis Vineyards Hires Alan Kinne as Winemaker
Posted on April 14, 2010

Alan Kinne--who began making wine in Virginia in 1979 when there were just 6 wineries in the state, then ventured West to craft award-winning Pinot Noir in Oregon and Zinfandel in California--is returning to his Old Dominion roots. Kinne has agreed to become winemaker at Chrysalis Vineyards.

From the late 80s to the late 90s, Kinne had a huge hand in driving Virginia's wine scene. He was a consultant for many wineries in the state, among them Horton Vineyards, Oasis Vineyards, Ingleside Plantation Vineyards, Piedmont Vineyards, Lake Anna Winery, Valhalla Vineyards, and Chrysalis Vineyards, and was widely in demand before heading out west to pursue a number of big opportunities.

Chrysalis Vineyards owner Jennifer McCloud first turned to Kinne -- the man who produced the first modern-era Nortons in Virginia, in the early '90s, at Horton Vineyards, not to mention the historic 1993 Horton Viognier, universally acclaimed as the finest Viognier ever made in America -- to teach her the ins and outs of winemaking when she met Kinne at a wine conference in 1995. She founded Chrysalis Vineyards in 1998. Kinne not only made the first bottles of wine that carried the Chrysalis Vineyards label, but he also managed McCloud's vineyards their first year.

The pair undertook three separate trips to Spain to research the varietals that thrive in the Spanish climate. Those trips helped to lay the foundation for Chrysalis Vineyards, a winery that seeks to work with and not against the terroir of its estate on the edges of Virginia horse country -- a mission that requires a winemaker to be open to experimenting with lesser-known grapes.
More information about Chrysalis Vineyards can be found at www.chrysaliswine.com.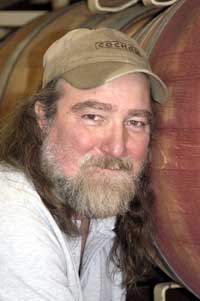 Region:
Virginia
Job Function:
Winemaking