Foster's Appoints John Grant Division Vice President, California
Posted on March 31, 2010

Foster's Wine Estates Americas has announced the appointment of John Grant to the new position of Division Vice President, California. In this role, he will be responsible for directing all activities of Foster's California sales teams and distributor management within the state.
Grant brings more than 25 years of sales, marketing and executive leadership experience to Foster's. He is a past President of Kendall-Jackson Wine Estates and most recently served as the President of Constellation Wines Australia.
Grant has been recognized for his marketing, sales and leadership skills by being voted Australian Marketer of the Year and twice leading teams that have won "Brand of the Year" titles.
"John is a highly skilled leader with a proven record of building high performance teams and winning where he competes," said Mike Holden, Senior Vice President of Sales. "John brings a unique set of skills to this critical position."
Grant will be based out of Foster's North American Headquarters in the NapaValley. He is a graduate of the HarvardBusinessSchool and lives in Healdsburg with his family.
Foster's Wine Estates Americas (FWEA), is the premium wine portfolio owned by Foster's Americas, a regional division of Foster's Group of Australia. With a proud history that dates back to the 1800's and a legacy marked by the highest commitment to making quality wines and producing strong business returns, FWEA produces and markets an international portfolio of award-winning brands from iconic estates like Beringer Vineyards and Chateau St. Jean in California, Penfolds, Rosemount and Wolf Blass in Australia, Castello di Gabbiano in Italy, and Matua Valley in New Zealand. Many of these estates were founded by pioneers in their regions and continue to craft wines at the forefront of quality, innovation and regional expression. More information can be found at www.fosterswineestates.com.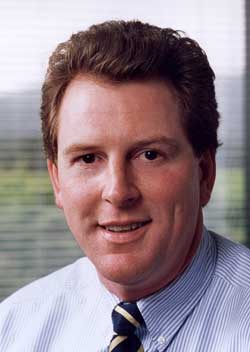 Job Function:
President/Owner/GM