Ferrari-Carano Vineyards and Winery Marketing and Sales Executive Stephen J. Meisner dies at age 60
Posted on December 14, 2009

Stephen J. Meisner, marketing and sales executive at Ferrari-Carano Vineyards and Winery, Healdsburg, died at home in Santa Rosa on Saturday, November 14, after a brief illness. He was 60.
"Steve made major contributions at Ferrari-Carano, including the development and launch of our brand in national and international markets," said Don Carano, owner of Ferrari-Carano Vineyards and Winery. "He knew the business inside and out."
Meisner joined Ferrari-Carano in 1986. Prior to that, Meisner worked at Chateau St. Jean in Kenwood, Sonoma County, CA, as national marketing and sales director.
Meisner is survived by his wife, Lois, six brothers and six sisters, and many nieces and nephews.
A private, memorial service for the family is planned. At the family's request, memorial gifts may be made to the Sonoma County Humane Society, PO Box 1296, Santa Rosa, CA 95402.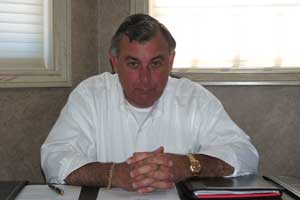 Job Function:
Sales/Marketing