Tom Burnet Appointed President of Freixenet America
Posted on November 24, 2009

Pedro Ferrer, CEO of Freixenet Group, announced the appointment of Tom Burnet as President of Freixenet America. With the aim to increase and reinforce the growth of the business in the U.S., Burnet will provide strategic direction and management over the entire Freixenet America operations, including Freixenet USA and Gloria Ferrer Caves & Vineyards.

Burnet comes with over 25 years of executive leadership experience within the wine, spirits and pharmaceutical/nutrition industries. His most recent posts include Executive Vice President at Moet Hennessy USA, President/CEO of the Americas at Southcorp, Ltd., and President of Brown-Forman Wines. Tom is a graduate of Princeton University and has an MBA from the University of Chicago.

"Freixenet USA has launched many successful brands and category leaders in the U.S. over the years, among them Freixenet, Segura Viudas, Gloria Ferrer and most recently Tapeña," said Pedro Ferrer. "Tom's strategic vision will consolidate our position among the largest wine importers in the U.S. with Freixenet and all the import brands and will continue growing Gloria Ferrer."

Freixenet Group is among the 10 largest wine companies in the world. Their holdings include 18 wineries in four different continents with estates in Spain, California, France, Australia, Argentina and Mexico. Freixenet USA, a division of Freixenet America, is the largest importer of Spanish wines and sparkling wines in the U.S. The company's portfolio includes Freixenet, Segura Viudas, Castellblanch, René Barbier, Tapeña, and the wines of the Heredad Collection (all Spain); Gloria Ferrer (Carneros, California); Champagne Henri Abelé (Reims, France), Premius (Bordeaux and various Vin de Pays, France); Nick Faldo Selection (Coonawarra, Australia) and Deakin Estate (NW Victoria, Australia); Finca [ñ] and Acordeón (Mendoza, Argentina). The company also distributes a number of fine Bordeaux from exclusive chateaux such as Lascombes and Taillefer. More information on Freixenet's portfolio of wines and photography is available at www.freixenetusatrade.com.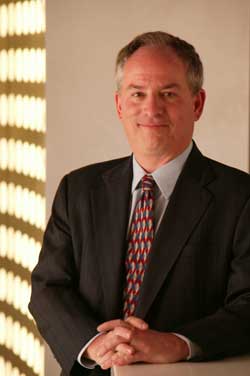 Region:
North America
Job Function:
President/Owner/GM