Oakville Winegrowers Names Barry Waitte President
Posted on November 18, 2021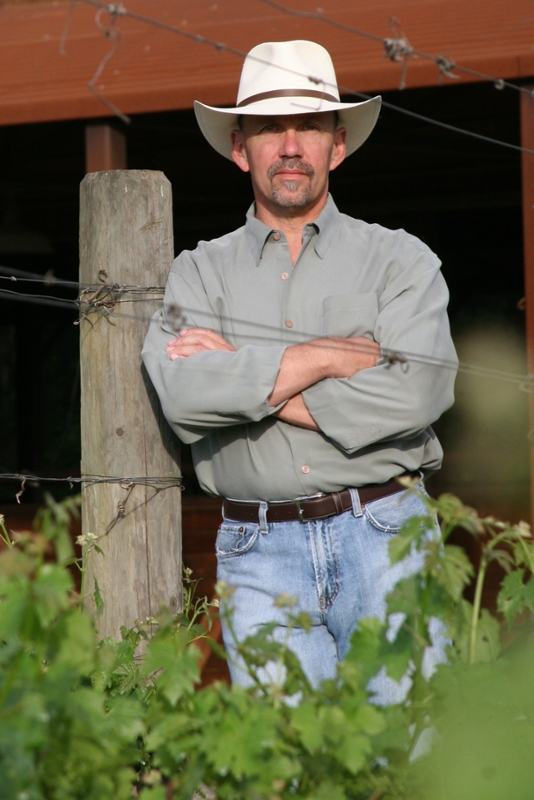 November 5, 2021 Oakville, CA – The Oakville Winegrowers are pleased to announce that Barry Waitte, Owner of Tamber Bey Vineyards, has been elected as President of the organization effective November 1, 2021. Barry follows in the footsteps of many of Oakville's acclaimed vintners who have led this group, including Ren Harris of Paradigm Winery, Larry Maguire of Far Niente, Jeff Gargiulo of Gargiulo Vineyards, David Pearson of Opus One, Tom Garrett of Detert Family and Suzanne Groth of Groth Vineyards & Winery, just to name a few. Founded in 1996, Oakville Winegrowers is a non-profit trade organization representing the wineries and growers of the Oakville AVA of Napa Valley.
Barry has been a member of the Oakville Winegrowers since 2003 and has served on the Board of Directors since 2010. A native Northern Californian, Barry developed his love of the wine country during visits and vacations to Napa Valley where he developed a taste for fine wine. In 1999 Barry moved to Napa Valley to pursue the wine country lifestyle, purchasing an estate vineyard in the heart of Oakville on Yount Mill Road. Barry began producing wine in 2001, hiring Thomas Brown as winemaker, and founding the Tamber Bey Vineyards label that now produces 9,500 cases of highly rated estate-grown Cabernet Sauvignon and other varietal wines. His 80,000-gallon winery, built in 2012, is located on the Sundance Ranch in Calistoga, a large professional horse ranch that is home to over 25 horses. As an equestrian, horses are another of Barry's passions, and he has been able to bring them together here in a unique experience for visitors to the winery. Along with his own label, Tamber Bey makes wine for several other small wineries.
Barry graduated from Cal Poly in San Luis Obispo with a business degree and pursued a career in the tech industry in the Bay Area. He landed a job at a very young Apple Computer in 1980, where Barry held many positions including working with Steve Jobs on the Macintosh development team. While at Apple, Barry completed executive programs at Northwestern (Kellogg), University of Pennsylvania (Wharton), and Stanford University, as part of an Apple management development program, and later did studies in viticulture at UC Davis before entering the wine business.
After 14 years at Apple, Barry went to work for a startup digital design company called Medior, which was acquired by AOL and Barry worked at the sky-rocketing online company for four years in Business and Corporate Development. Barry left AOL in 1999, and founded Waitte Ventures, an Angel Investment firm. Barry was involved in over a dozen start-up companies over the next 15 years as an investor, Board member and mentor.
Barry is also engaged in numerous philanthropic campaigns through his namesake family foundation, The Waitte Foundation, founded in 1998, that supports local organizations such as the St. Helena Hospital Foundation, Boys and Girls Club of Calistoga, Napa Education Foundation, Children's Health Initiative of Napa County as well as Opportunity International, a world-wide micro-loan agency for the underprivileged.
Barry and his wife Jennifer live on the Tamber Bey Estate vineyard in Oakville, and love to travel as long as there is a mountain to climb, a horse to ride, or a bottle of wine from the local land to share.
About Oakville Winegrowers:
The Oakville AVA is an officially demarcated two-mile-wide swath of Napa Valley that extends to 1,000 feet in elevation up the base of the Vaca Mountains to the east and 500 feet in elevation in the Mayacamas Mountains to the west. Within this small district you will find the greatest concentration of Napa Valley's preeminent producers of Cabernet Sauvignon. The Oakville district was one of the first distinctive wine growing regions within Napa Valley to be officially recognized when it was granted AVA (American Viticultural Area) status in 1993. Today, the Oakville Winegrowers' Association boasts more than 70 growers and wineries. The excellent publicity of Oakville's wines can in part be attributed to the unique quality of its soils and enviable climate, but Oakville is distinguished by more than its terroir. Oakville is a collection of family-owned vineyards tended by meticulous growers, visionary wine marketers and some of the world's foremost winemakers, all working together to craft unique, spectacular wines.
Region:
Napa & Sonoma