South Texas Banking Executive Joins Majek Vineyard & Winery
Posted on November 15, 2021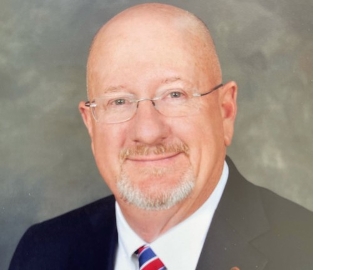 Schulenburg, Texas Majek Vineyard & Winery announced that Randy Majek joining Majek Vineyard & Winery as Chief Operating Officer.
Mr. Majek will be joining Majek Wines after a respected career in Banking, most recently at Frost Bank, where he was Senior Vice President for the Victoria, Texas Branch for three years. Prior to joining Frost Bank, Mr. Majek was Senior Private Banker at Wells Fargo in San Antonio. Mr. Majek will bring experience in customer relationship development to Majek, specifically focusing on expansion of our Retail Business with wine retailers and restaurants.
"I'm truly excited to now be a full-time member of the team," says Mr. Majek. "I'm certain my skills, along with the efforts of the Majek team, will help us take the venture to the next level."
"Randy has been a key supporting team player since the inception of Majek Wines", says Lynne Majek, Founder and CEO of Majek Vineyard & Winery. "He knows our business 'backwards and forwards' and will make an immediate impact. I'm so proud of his remarkable banking career and look forward to adding his skills to our team".
Mr. Majek will join Lynne Majek and Winemaker Tim Drake as members of the Executive Team.
Majek Vineyard & Winery is one of South Texas' most award-winning wineries. Located in the rolling hills of South Texas between San Antonio and Houston, Majek Wines can be purchased at our Tasting Room south of Schulenburg, TX, online at majekvineyard.com, and at over 40 wine retailers in South Texas.
Region:
Texas
Job Function:
President/Owner/GM