M. A. Silva Hires Ryan Raber as Northwest Account Manager
Posted on November 11, 2021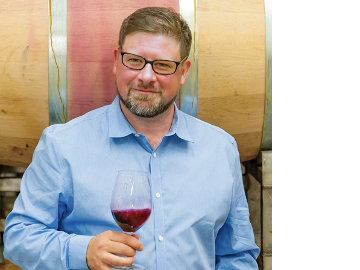 SANTA ROSA, CALIFORNIA - M. A. Silva USA, the leading manufacturer of premium corks, glass, and packaging in North America, announces the addition of Ryan Raber as Account Manager for the Pacific Northwest regions.
Ryan has been in the wine industry for over 20 years in the Walla Walla district. He has a range of experience from production to tasting room, but his love for viticulture quickly lead him to become a winemaker for the last 16 years. Ryan eventually decided he'd like to expand his wine industry experience, which brought him to M. A. Silva.
Gustavo Beltran, Vice President of Sales at M. A. Silva USA, commented, "Ryan brings to M. A. Silva a deep grasp of the Washington and Oregon Wine markets, as well as, the ultimate understanding of the challenges of being a winemaker in today's marketplace."
Ryan stated "I love the tradition of cork, and because of that, I've always used natural cork for my own wines. Now, I am eager to have the opportunity to be on the suppliers' side and spread the gospel of cork for my fellow comrades!"
M. A. Silva looks forward to having Ryan as part of its growing team and the knowledge base he brings.
Ryan Raber can be reached at rraber@masilva.com or 206.669.9463
ABOUT M.A. SILVA USA - Based in Sonoma County, California, M. A. Silva USA is the leading manufacturer of premium natural corks, glass, and packaging for North American markets. Its quality-assurance program ensures unmatched visual, mechanical, and sensory characteristics of its products.
Region:
Northwest, USA
Job Function:
Sales/Marketing