Sunridge Nurseries Announces New CA Central Coast Regional Sales Manager
Posted on October 21, 2021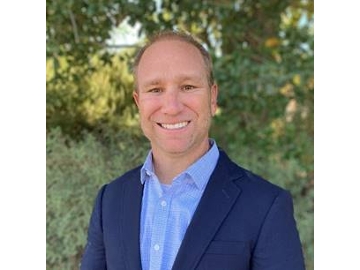 Sunridge Nurseries would like to welcome Dave Haggmark as the new Regional Sales Manager for the California Central Coast. Dave is a fourth-generation family farmer and deeply rooted in California agriculture. He grew up on his family's raisin farm in Caruthers, California and gained valuable experience working with his father and grandfather in the vineyard as well as the family dehydrator operation. The values and experience he learned at an early age have been the foundation for building strong relationships throughout his career.
Dave graduated from California State Polytechnic University, San Luis Obispo with a Bachelor of Science degree in Agriculture Business and a minor in Viticulture and Wine Marketing. He started his career in the grapevine nursery business shortly after graduation and was introduced to many facets of the nursery industry before settling into a sales role on the California Central Coast. Dave joins the Sunridge team after 20 years plus of nursery sales experience and we are excited to see what the future will bring in his new role.
"The Stoller Family and I are extremely excited about adding Dave to our wine grape sales team. The relationship between wine grower and nursery is very personal. We don't produce a commodity product and things are always changing from season to season. Dave's wealth of knowledge and experience over the past few decades are a perfect fit for Sunridge. We want to be there to guide our growers through the planting process successfully and Dave is the one of the best in the industry in accomplishing that task." says Andrew Jones, Vice President of Sales, Wine Grapes.
Dave began his employment with Sunridge Nurseries on October 18th, 2021.
ABOUT SUNRIDGE NURSERIES – Sunridge Nurseries Inc., headquartered in Bakersfield, California and founded in 1977, is a family-owned corporation whose primary business is the propagation and grafting of grapevine nursery stock. They are pioneers in the development of scientific techniques and cultural practices. Sunridge is a known leader of the grapevine industry creating an exceptionally clean and quality product.
Region:
California, USA
Job Function:
Sales/Marketing