Meridyth Anne Orner Joins Western Square California sales team
Posted on October 13, 2021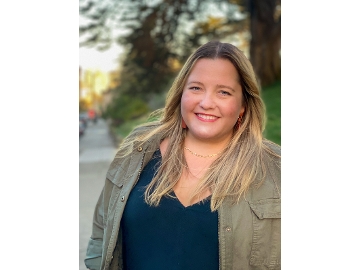 Western Square has announced the addition of Meridyth Anne Orner to the California sales team. Originally from Philadelphia, she represented Western Square products on the East Coast and heads west with experience across all divisions of the craft beverage industry.
"The management and sales team are delighted to add the addition of Meridyth to the sales organization," said David Bowyer, CEO for Western Square.
"Meridyth's talent and passion for the beverage industry as well as her technical knowledge of our products will provide our customers solutions and support across vineyard, winery, distillery and brewery equipment."
She has spent the last decade with Keystone Homebrew and Fermentation Supply of Montgomeryville, Pennsylvania sharing her knowledge of all things fermentable and foraying that into exclusively working with professional brewers, winemakers, and distillers looking to grow their barrel and wood-aging programs.
Meridyth will service the California coast from Monterey to Del Norte counties and across the northern part of the state with a base in Sonoma County.
"As a frequent visitor to the Greater Bay area the past ten years I'm excited to permanently join the North Bay scene. I hope to continue sharing the same level of involvement and expertise as a readily accessible member of my new community."
Meridyth discovered her passion for fine wines and artisanal drinks while guiding pairings as a cheesemonger for DiBruno Brothers in Philadelphia. As a former inventory and purchasing manager she understands both sides of the vendor-buyer dynamic.
About Western Square Industries
Western Square Industries has been in business since 1978 and is the world leader providing solutions for barrel rack storage for wineries, breweries, and distilleries. It also has superior products for agriculture and vineyards such as valley bin trailers, shade trailers, farm gates, water racks and many other critical products in the beverage industry. For more information visit westernsquare.com
Region:
North America
Job Function:
Sales/Marketing