Hook Or Crook Cellars hires Amy Aguilera as director of operations
Posted on September 27, 2021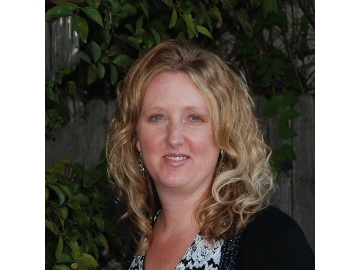 Lodi, Calif. – Hook Or Crook Cellars has announced the addition of Amy Aguilera as director of operations.
As a result of Hook Or Crook Cellars' significant growth over the past two years, Lombardi looked to strengthen its wineryoperations with a critical thinker who possessed a strong understanding of production and fulfillment, and the steps in between.
Lombardi created the leadership role and hired Amy Aguilera as director of operations, and she quickly began contributing in meaningful ways.
"Amy has eagerly learned the intricacies of the wine business and has already implemented processes to help streamline our operations," Lombardi said. "She thinks quickly and creatively solves problems, keeping quality control and efficiencies top of mind.
"Her field-to-consumer experience is a tremendous asset as we grow Hook Or Crook Cellars and future brands," Lombardi continued. "Amy is the business leader we need to help fuel our long-term growth."
Aguilera's food and beverage career was influenced at a young age by one of her high school teachers in Salinas, Calif., who showed her the many ways – beyond farming – that agriculture influences our world. Aguilera found her calling in agribusiness, specifically in food and beverage inventory and planning.
Most recently, Aguilera was planning manager for California's George Chiala Farms Inc., where she managed capacity planning and scheduling of ten food processing lines in two facilities.
Prior to that, she was the operations services manager for OLAM Spices & Vegetable Ingredients Inc. in Modesto, Calif. There, she served as the supply chain liaison between field operations, sales, customers and manufacturing. She also oversaw crop planning for 12 commodities, managed all inbound and outbound transportation, and led the warehousing teams.
Amy and her husband, Jeff, reside in Lodi, along with their two youngest children.
About Hook Or Crook Cellars
Based in Lodi, Calif., Hook Or Crook Cellars is a wine producer known for its impressive and consistent profiles at an affordable price. A Thomas Allen Wine Estates brand, Hook Or Crook Cellars was founded in 2019 and lives up to its name with a daring and creative determination to make highly-rated, California-appellated wines that are easy to drink and under $12/bottle. For more, follow @HookOrCrookCellars on Facebook and Instagram, and visit HookOrCrookCellars.com.
Region:
California, USA
Job Function:
President/Owner/GM