Cline Family Cellars Announces the appointment of Joe Elchik to Vice President of Sales, Eastern Division
Posted on September 21, 2021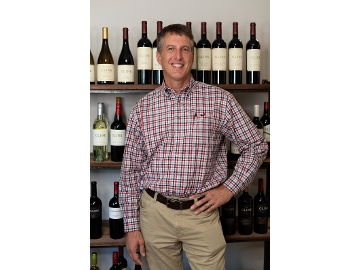 SONOMA, Calif. — Cline Family Cellars has announced the addition of Joe Elchik to the position of Vice President of Sales, Eastern Division under the direction of Keith Morris, Senior Vice-President of Sales.
"Joe is a highly-qualified and respected leader who brings immense knowledge and experience to this new role. His affable personality and collaborative approach will be a terrific fit for Cline Family Cellars sales team," says Keith Morris.
Elchik will initially oversee Cline's New England, Northeast, Great Lakes, Midwest and Great Plains regions, engaging with key wholesale, retail and on-premise partners.
Prior to joining Cline Family Cellars, Elchik served as Eastern Division Vice-President of Sales for The Family Coppola, where he spent 15 years in sales management. Elchik's role with Coppola prepared him well to reinforce the Cline family's long history of sustainable Sonoma winemaking.
"I was immediately drawn to Cline's sustainable farming approach, as well as its reputation for hands on winemaking and down to earth family values. This position will allow me to fully deploy my 25+ years of industry experience and leadership as Cline expands its portfolio to compete in our ever-evolving industry."
Elchik began his career as a merchandiser representing Jim Beam Brands for McKenzie & Company, where his curiosity drew him towards a stronger understanding of the wine and spirits industry. Recruited by Southern Wine & Spirits of Pennsylvania in 1994, Joe created new sales and fine wine teams for the company, ultimately relocating from Philadelphia to Pittsburgh to manage the western PA market. In 2004, Joe relocated to Maryland, where he held progressively larger roles for Banfi Vintner's prior to joining The Family Coppola.
Elchik is a native of Pennsylvania and received his degree in Business Administration & Marketing from West Virginia University. He resides in Maryland.
About Cline Family Cellars
Cline Family Cellars, established in 1982, is a family-owned winery in Sonoma, California, built on a passion for winemaking and rooted in respect for the land. While Cline is well-known for Zinfandel, Fred and his wife Nancy have devoted the past 30 years to the planting of sustainably farmed vineyards throughout Sonoma County. Today those vineyards showcase Pinot Noir, Chardonnay and Syrah. To learn more please visit clinecellars.com
Region:
Napa & Sonoma
Job Function:
Sales/Marketing