Wally's Wine & Spirits hires award-winning Advanced Sommelier Phillip Dunn as Wine Director
Posted on August 18, 2021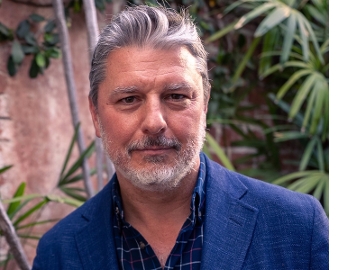 BEVERLY HILLS _ Wally's Wine & Spirits in Beverly Hills hired Advanced Sommelier Phillip Dunn as its Wine Director. Dunn brings decades of sales and leadership experience in the wine industry, including wholesaling and restaurants. Dunn, the International Academy of Gastronomy's 2020 Sommelier of the Year, will lead Wally's Wine & Spirits retail operation.
Dunn was most recently Wine Director at Wolfgang Puck's Spago in Beverly Hills where the restaurant earned the Wine Spectator Grand Award for its wine program since 2010, including Dunn's stint starting in 2013. Previously, he was the Assistant Wine Director at James Beard Award-winning Canlis in Seattle. Canlis has also been recognized by the Wine Spectator with its Grand Award since 1997. Altogether, Dunn has contributed to the success of Grand Award-winning restaurants for over 10 years.
Wally's Wine & Spirits has earned the Grand Award, as well, since 2017. Featuring over 3,500 bottle selections for sale retail or to enjoy in-house to complement its luxurious and exotic modern American cuisine.
In addition to wine retail and fine dining, Wally's Wine & Spirits offers personal wine buying services, wine storage, cellar consignment and wine consignment.
Region:
Northeast, USA
Job Function:
Sales/Marketing