Nicholas Family Vineyards in Dundee Hills Announces Addition of Acclaimed Winemaker Isabelle Meunier
Posted on April 10, 2021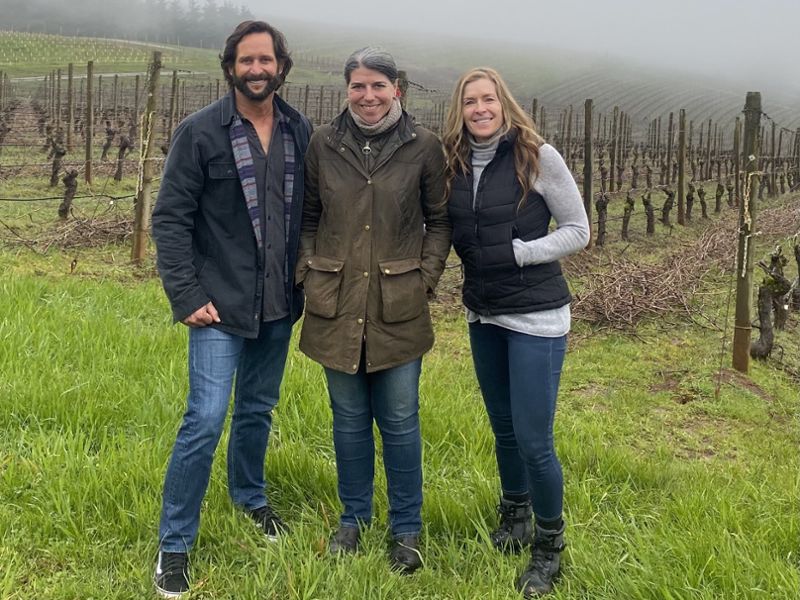 Nicholas Family Vineyards, which recently acquired the iconic 36-acre Bella Vida Vineyard estate in the heart of the Dundee Hills sub-AVA, has announced the addition of Isabelle Meunier as winemaker. Meunier will direct and oversee all single-estate vineyard winemaking operations for Nicholas Family Vineyards, which was primarily planted in the late nineties in the storied Jory soils of the AVA, with elevations ranging from 600-800 feet, and farmed LIVE sustainable and Salmon Safe.
Meunier, a Quebec native, studied winemaking and viticulture in Burgundy at the University of Dijon and worked under Pascal Marchand at Domaine de la Vougeraie. Meunier also studied in New Zealand at Lincoln University and worked closely with Blair Walter at Felton Road. Upon joining Evening Land in 2007, Meunier quickly became one of Oregon's most acclaimed winemakers, as her wines were selected for the Wine Spectator Top 100 wine of the year from 2009 through 2015, including producing the highest rated Oregon Pinot Noir and highest rated Oregon Chardonnay in history. In 2015, Wine Spectator recognized her 2012 'La Source' Pinot Noir as the #3 wine in the world. Following Meunier's winemaking at Evening Land, Meunier co-founded Lavinea Wines in the Willamette Valley, in which she has continued to receive critical acclaim and is consistently recognized in Wine Spectator by receiving ratings between 92 and 94 points from her single-vineyard Pinot Noir and Chardonnay wines.
"When I finished my first glass of Isabelle's single-vineyard pinot noir, it brought me back to Burgundy where the wine had developed these incredible earth driving aromatics reflecting the vineyard where it came from, its terroir, and was so nicely balanced and nuanced on the palate," said Blair Nicholas, owner of Nicholas Family Vineyards. Meunier is the ideal winemaker for Nicholas Family Vineyards, which is highly focused on specializing in small-crafted, high-quality, single-estate vineyard Pinot Noir and Chardonnay wines that highlight the unique characteristics of its renowned vineyard.
Meunier follows an all-natural approach that includes native yeast fermentations and minimal oak profiles and crafts single-vineyard wines that integrate the best of the both the Old World Burgundian philosophies with New World techniques. Nicholas Family Vineyards is excited to couple its world-class Dundee Hills vineyard which has produced critically acclaimed vineyard designate wines from some of the most prestigious wineries in the Willamette Valley, including Penner-Ash, Alexana, J. Christopher, Fullerton, and dominio IV, with Meunier's classically acclaimed and minimalist winemaking style that will connect the balanced wine to one of Willamette Valley's most iconic, sustainably farmed vineyards.
Region:
other
Job Function:
Winemaking