Mendocino Wine Company Appoints Jordan Ferrier as Director of Winemaking
Posted on March 30, 2021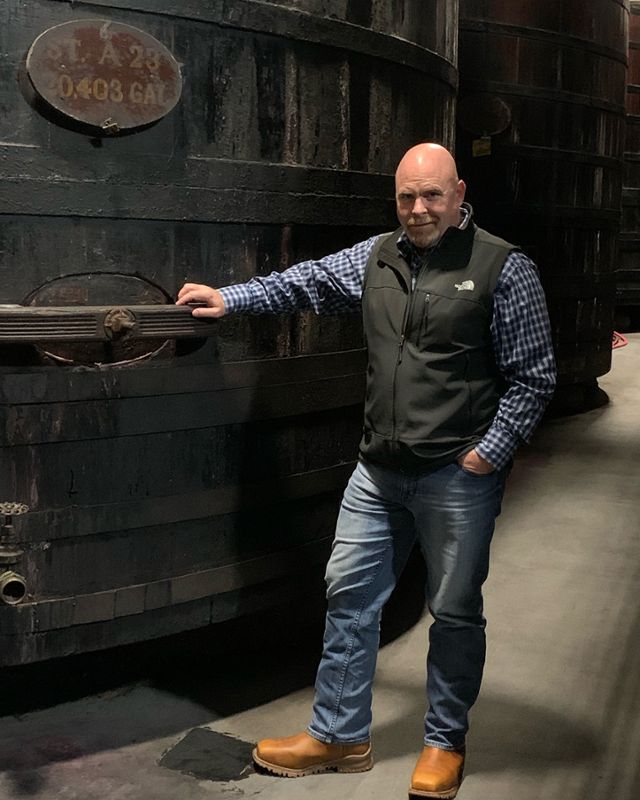 UKIAH, CA (March 29, 2021) – Mendocino Wine Company and Chase Thornhill, Owner/General Manager, are pleased to announce the appointment of Jordan Ferrier as Director of Winemaking. He will oversee all production and winemaking for Mendocino Wine Company's six in-house brands and custom crush operations.
"I am thrilled to have Jordan joining us. His wealth of experience, skill and leadership will be a great asset to both our team and our wines," Chase Thornhill said. Ferrier brings with him over 20 years of experience working with premium wine brands including lead winemaking positions with The Hogue Wine Cellars, and venerable industry giants Constellation Brands and The Wine Group.
"I'm excited about taking on this new role and joining the team. After having worked in larger facilities, I was specifically looking for a smaller, family-owned, entrepreneurial company making a broad range of wines," Jordan said. "I've always been intrigued by Mendocino both for its natural beauty and its diverse terroir. Cooler coastal regions allow for crisp white wines and delicate reds, while the warmer eastern interior, dotted with old vine vineyards, can produce amazingly robust, hearty reds."
About Mendocino Wine Company
Located 100 miles north of San Francisco in Mendocino's Ukiah Valley, the family owned Mendocino Wine Company is the proud owner and producer of six distinct brands: Parducci Wine Cellars, True Grit by Parducci, Moniker, Paul Dolan, Zin-Phomaniac and Slices. The company has garnered national recognition for its environmental innovation and excellence and is a member of the California Sustainable Winegrowing Alliance (CSWA) and a Certified California Sustainable Winery (CCSW), and the Paul Dolan Vineyards' wines are certified organic by California Certified Organic Farmers (CCOF). Mendocino Wine Company stands on the principle that everybody can leave the world just a little bit better than they found it, and continually seeks out ways to implement new and innovative sustainability practices.
Region:
Other North Coast
Job Function:
Winemaking