William Chris Vineyards Welcomes New General Manager for Hye, Texas, Headquarters
Posted on March 23, 2021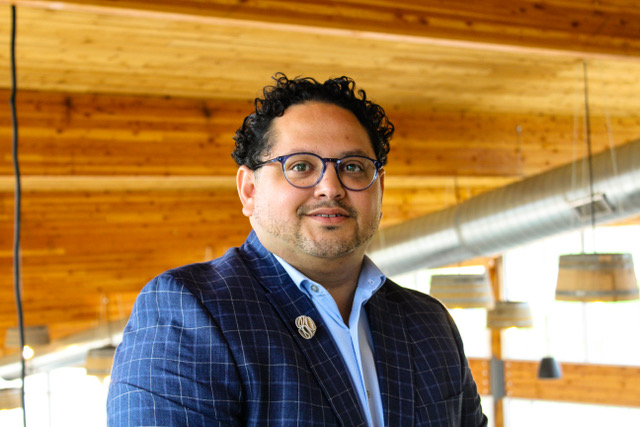 HYE, TEXAS (March 23, 2021) – William Chris Wine Company is thrilled to welcome John Cedillo III as the general manager at their William Chris Vineyards tasting room in Hye, Texas. In the role, John Cedillo will be responsible for all direct-to-consumer business and the end-to-end customer experience on the Hye Estate.
In the newly established role of general manager, Cedillo will oversee the customer-facing aspects of the William Chris Vineyards estate, including the tasting room experiences, wine club program, and culinary program. Cedillo will also manage the entire guest experience for the brand.
"I am extremely confident in John's abilities to help lead the William Chris Vineyards team and the growth in Hye as we continue to deliver-world class Texas wine experiences," said William Chris Vineyards co-founder and winemaker Chris Brundrett. "This is a new role for our company and I am excited to have someone of John's caliber in this role."
A Texas native, Cedillo grew up in San Angelo, Texas, and attended Angelo State before finishing school at the University of Central Florida. Cedillo joins William Chris Vineyards with an incredible background in hospitality, customer service, and resort management. He has worked for Disney, Hilton, and Benchmark Hospitality throughout Florida, including Orlando, Daytona Beach, and the Keys. Cedillo has overseen resorts/hotels with 800+ rooms and teams over 200 strong.
"After traveling and working across the United States, I feel so lucky to be back in my home state of Texas. William Chris Vineyards has an incredible team and such a beautiful property, I've quickly developed a passion for sharing their incredible wines and amazing facilities with the guests," shared Cedillo.
To learn more about William Chris Vineyards, please visit www.williamchriswines.com and follow on Facebook and Instagram @WilliamChrisVineyards.
About William Chris Vineyards
William Chris Vineyards is a leader in producing 100 percent Texas-grown wine. Since 2008, winegrowers William "Bill" Blackmon and Chris Brundrett have managed estate vineyards and partnered with family-owned farms to source only the highest quality fruit. William Chris prides itself on expressing genuine Texas terroir through their wines while delivering a one-of-a-kind experience. Their approach integrates farming, tradition, and local culture, and Bill and Chris kept this in mind as they sought out a property on which to build their winery. Deciding on a pioneer farm settlement in the historic town of Hye, Texas, they began the project to restore the 1905 Deike farmhouse, which became the original William Chris Tasting Room. William Chris Vineyards is pleased to share a piece of their world and cannot wait to share it with you. For more information, please visit williamchriswines.com and follow on Facebook and Instagram @WilliamChrisVineyards.
Region:
Texas
Job Function:
President/Owner/GM, Vineyard Management/Viticulture