Crista Johnson Joins La Prenda Team
Posted on March 10, 2021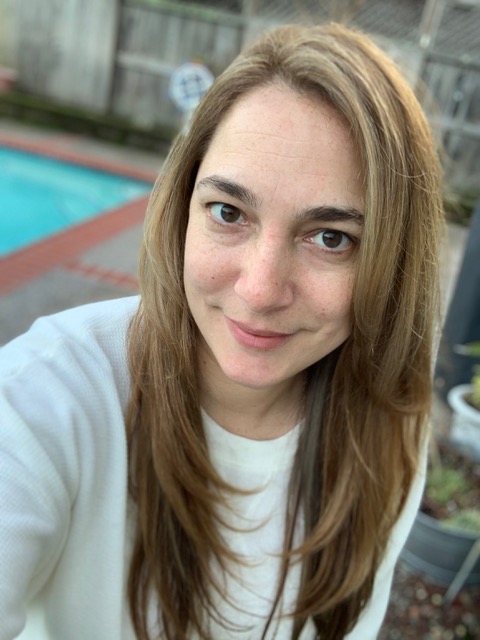 SONOMA, CA (March 10, 2021) — Crista Johnson has joined La Prenda Vineyards team as their Marketing Manager. After six years managing the Marketing Department at Schug Winery, Crista spent the last few years consulting in the wine industry and travelling with her family. Crista is excited to work with Ned Hill and Mike Cox again to launch and promote their new wines. "The La Prenda family has deep roots in Sonoma Wine and I am excited to join this respected and hard working group. I want to try my hand at working harvest one of these years if the team will give me a chance!" enthused Johnson.
"I have known Crista for 10 years, and when I learned she was available I knew she would be the perfect fit to take our marketing to the next level," said Ned Hill, owner of La Prenda Vineyards.
Born in Pennsylvania and raised in Sonoma County, Crista grew up surrounded by the beauty of the wine country. The fascination with all things related to wine started young, nurtured by her mother's strong passion for wine and being surrounded by world class vineyards.
After a decade spent in real estate, Crista yearned for change and a job that she felt passionate about. She found that in the wine business. Crista started working at wine importer Negociants USA in 2007. She built up her experience and knowledge while handling sales and marketing for imported Australian and New Zealand wines. With a diverse portfolio of large to boutique sized brands, she was able to learn all aspects of the wine import and export business.
In 2011 Crista accepted a position managing the Marketing department at Schug Carneros Estate Winery. Working in a small family-owned winery she gained intimate knowledge of the winery business. It was in this position that Crista strengthened her marketing and PR skills while gaining first hand knowledge of the winemaking process.
Elected to the Board of Directors of the non profit Carneros Wine Alliance in 2015 she served as Board Chair, Vice Chair and Secretary. Working with member wineries and the media to promote the region, she created strong networks in the local wine industry. While with the Alliance she helped organize their 30th anniversary celebration, corporate partnerships, creation of the CWA member map and a vineyard survey of the appellation.
Crista has since worked with several wine industry clients such as Vinfolio, Chai Consulting as well as the Sonoma Valley Education Foundation. She was a founding contributor to the Wine Country Moms Blog and continues to write in her free time. To add to her breadth of wine knowledge Crista is pursuing her WSET Level 3 certificate. Crista lives in Sonoma with her husband and son, in her free time you'll find her relaxing poolside with a pug in her lap.
About Sonoma Collection
Sonoma Collection is a family-owned venture featuring sustainably farmed wines honoring Sonoma Valley grape farmers. Sonoma Collection even captured a top ten spot in Wine Business Monthly's annual Hot Brands in 2015. Other labels include Fifth Hill, La Prenda, Happy Wife, Quarantine Wife and 95476.
About La Prenda Vineyards Management
La Prenda Vineyards Management has been in business for 20 years and farms over 30 properties in the Sonoma Valley, Carneros, Sonoma Mountain and Bennett Valley appellations that are certified Fish Friendly Farming. They provide quality farming while increasingly incorporating mechanization in a changing farming environment. For more information visit https://www.laprendavineyards.com/.
Region:
Napa & Sonoma
Job Function:
Marketing