Silverado Vineyards promotes Gloria Rivera to Northeast/Mid-Atlantic regional sales manager
Posted on January 11, 2021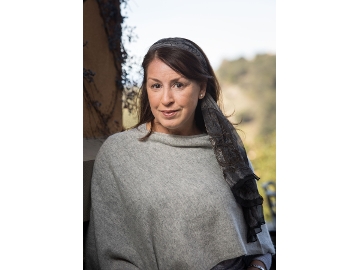 NAPA VALLEY, Calif. — Silverado Vineyards, the iconic Napa Valley winery founded by Diane Disney Miller and Ron Miller in 1981, promoted Gloria Rivera to Northeast/Mid-Atlantic regional sales manager from district sales manager, Northeast. Gloria is currently responsible for all aspects of sales and distributor management in New York, New Jersey, Connecticut, Massachusetts, Rhode Island, Vermont, Delaware, Maryland and the District of Columbia. Gloria's new position will expand her role to include responsibility for five additional Northeast/Mid-Atlantic states including New Hampshire, Maine, Virginia, West Virginia and Pennsylvania.
"We are very fortunate to have Gloria representing Silverado Vineyards in our important Northeastern states and are thrilled that she will now be sharing our story throughout the Mid-Atlantic states. Gloria continues to find creative ways to expand our winery's presence on all levels, working closely with our distributors, trade partners and consumers despite the ongoing challenges," noted Pamela Ford, vice president of sales for Silverado Vineyards, "Her success in the Northeast makes the addition of these new key states a natural progression."
Gloria holds her WSET, Level II certification with Distinction, which she earned while working in distribution for Allied Beverage Group, New Jersey for 10 years. She lives in Denver, New York and will continue to report to Pamela Ford.
About Silverado Vineyards
In 1981, Ron and Diane Miller and her mother, Lillian Disney, established Silverado Vineyards to make wines from the historic sites of the family estate. The portfolio of Silverado Vineyards wines is all estate-grown, produced and bottled. Diane and Ron's children and grandchildren proudly continue to carry their family's legacy forward as the owners of Silverado Vineyards. https://silveradovineyards.com
Region:
Napa & Sonoma
Job Function:
Sales/Marketing