M. A. Silva USA Hires Kim Murphy-Rodrigues As Account Manager For The Central Coast Territory
Posted on June 26, 2020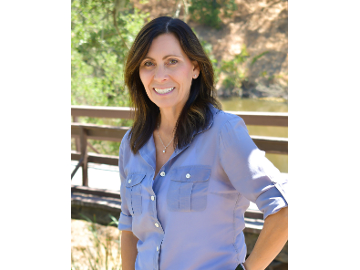 M. A. Silva USA, the leading manufacturer of premium corks, glass and packaging in Sonoma County, announced the addition of Kim Murphy-Rodrigues as Account Manager for the Central Coast Territory.
Kim has over 20 years of experience in the wine business and is involved with the National Rhone Rangers organization as the Executive Director. In her past experience, she has worked with prominent wineries throughout the Central Coast, including Wild Horse, Robert Hall, Summerwood and Kitá in brand management, marketing and public relations. Kim will be responsible for managing sales in the Central Coast wine region for M.A. Silva USA.
"I am excited for this next step in my wine business journey! Having worked with the team at M.A. Silva as a winery client, I have always been impressed with the quality of customer service, corks and glass they represent. I look forward to assisting our valued winery clients with the strategic planning in fulfilling their bottling materials needs," stated Murphy-Rodrigues.
"Kim brings to us a breadth of knowledge in the wine industry and a dedication to the Central Coast wine region. Her work ethic and extensive experience will make her a true asset for our sales team." - Neil Foster, M.A. Silva USA President.
With degrees in Agricultural Business Management and Marketing, Kim and her husband Dan are owners of Vigo Cellars, focusing on Rhone varietals in the Paso Robles and the San Luis Obispo Coastal regions. She dedicates her free time to promoting awareness of American Rhone wines with the Rhone Rangers educational wine events held throughout the USA, in addition to being an alumnae advisor for Kappa Alpha Theta sorority at Cal Poly – San Luis Obispo.
About M. A. Silva USA: Based in Sonoma County, California, M. A. Silva USA is a leading manufacturer of premium natural corks, glass, and packaging for North American markets. Its quality-assurance program ensures unmatched visual, mechanical, and sensory characteristics of its products.
The company operates on solar power and is committed to sustainability and eco-friendly operations. M. A. Silva earned both the Sonoma Green Business Program and ClimateSmart™ certifications and received the Excellence Award for Sustainable Manufacturing by Trade Monthly Magazine.
Region:
Central Coast
Job Function:
Sales/Marketing