Shannon Ridge Family of Wines Names Rhonda Weinbach as Director of Retail Chains
Posted on March 23, 2020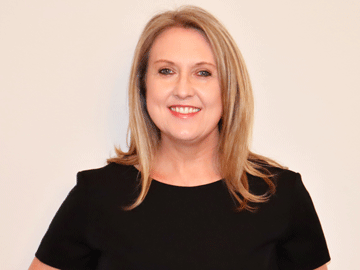 Lower Lake, Calif.—Shannon Ridge Family of Wines has announced the hiring of Rhonda Weinbach in the newly created position of Director of Retail Chains, effective immediately. In her new position Weinbach will be responsible for key retail chain accounts nationwide and will be the liaison between Shannon Ridge Family of Wines and their extensive national distributor network.
"I'm ecstatic to announce we've hired industry veteran Rhonda Weinbach as our first ever Director of Retail Chains here at Shannon Ridge Family of Wines," said Brian Altomari, National Sales Manager. "Rhonda comes to us with over two decades of experience working for well-respected industry powerhouses E&J Gallo and Diageo. We are beyond excited that she will be helping to take our company to the next level!"
Shannon Ridge Family of Wines grew +29% last year and surpassed 250,000 cases for the first time ever, so owners Clay and Angie Shannon realized now is the time to make this very important investment.
"I am thrilled to join the Shannon Ridge family," stated Weinbach. "The opportunity to be a member of Shannon Ridge Family of Wines, a family-owned, sustainably farmed company that produces quality, award winning wines is definitely a career trifecta."
Weinbach attended The University of Houston and attained a Bachelor of Science in Hotel and Restaurant Management, with a minor in German Language. She also spent two years at The University of Maryland, McGraw Kaserne Kampus, in Munich, Germany. Weinbach will be based in Austin, Texas and may be reached at rhonda@shannonridge.com.
About Shannon Ridge Family of Wines
The Shannon family is committed to preserving their land, not only for the great vineyard sites but also for the bear, elk, mountain lions, eagles and other creatures which live there. Of their approximately 2,500 acres, only about 45% have been converted to vineyards. The balance of the land has been preserved for the wildlife which wanders through the property from the expansive wilderness areas adjoining the ranches. The vineyards were carefully planned out, leaving corridors open to migrating animals and protecting sensitive nesting areas.
The Shannon Ridge Family of Wines portfolio includes Buck Shack, Clay Shannon, High Valley, Old Pearl, OVIS, Pistol Grip, Playtime, Urgency, Vigilance, Shannon Ridge, and Shannon Reserve. www.shannonridge.com
Region:
California, USA
Job Function:
Director of Retail Chains