Josh Donegia Promoted to Product Manager
Posted on March 19, 2020
Enon, Ohio—SEEPEX is pleased to announce the promotion of Josh Donegia (Photo) to Product Manager. Josh joined SEEPEX over 3 years ago as a Sales and Marketing Analyst and has gained valuable insight into the progressive cavity market.
He will be working on new product development activities, product launches, company product training, product messaging, pricing, and market intelligence. Josh's previous experience and technical aptitude make him a great fit for this position. We congratulate Josh on his advancement within SEEPEX.
About SEEPEX
SEEPEX is the leading international progressive cavity pump manufacturer. A technology innovator; SEEPEX takes a consultative approach to offering cutting edge products and customized process solutions for a wide range of applications in nearly every industry. SEEPEX Inc. is an ISO 9001-2015 certified company located in Enon, Ohio, USA.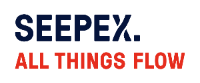 Region:
Ohio
Job Function:
Product Manager