Hall Family Wines Appoints Megan Gunderson Director of Winemaking
Posted on February 10, 2020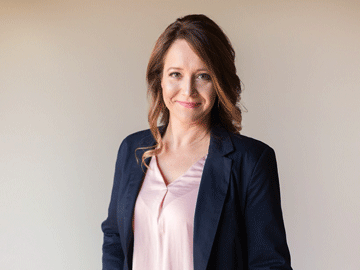 St. Helena, Calif.—Luxury wine producer HALL Family Wines, maker of HALL, WALT and BACA Wines, proudly announced today that Megan Gunderson has been promoted to the position of Director of Winemaking. In her new role, Gunderson will be responsible for the production and direction of all wines produced under the HALL, WALT, and BACA brands. Gunderson has been a member of the HALL winemaking team since 2005, and head winemaker for award winning WALT Wines since 2010.
"We are thrilled Megan will be spearheading our winemaking program," says Vintner Kathryn Hall. "Her expertise with Cabernet Sauvignon, Pinot Noir and Zinfandel has helped each of our brands grow over the years in quality and acclaim. Megan is a dedicated, inspiring and highly respected leader. Our entire team is excited to work with her in her new role."
Gunderson began her career in the Napa Valley in 2001 after moving from Colorado to California to work as an intern at Robert Mondavi Winery. While at Mondavi, she discovered her passion for wine and viticulture which she regarded as a marriage of science, art, and technology. After completing her internship, she joined St. Supéry in Rutherford as Laboratory Manager, later moving to Dominus Estates in Yountville in the same capacity. At Dominus, inspired by the complexities of the Napa Valley appellations and sub-appellations, Gunderson developed hermeticulous approach to winemaking. In 2005, she joined HALL Wines as Enologist and quickly rose through the ranks as an Assistant then Associate Winemaker, then was promoted to Winemaker ten years later, assuming the increasingly central roles within the winemaking operation.
"I am tremendously excited about this new opportunity" says HALL Family Wines Director of Winemaking, Megan Gunderson. "We have the opportunity to produce wines from many of the finest vineyards in the world, following the most efficient sustainability practices, while enabling our production team to utilize the newest technologies. I love to experiment within the winemaking process and look forward to continuing research as a core part of our production effort. I am also excited to continue to work with Director of Vineyards, Don Munk, Senior Winemaker Alison Frichtl Hollister, and all of the very talented, hard-working members of our winemaking team."
In addition to managing HALL's flagship Napa Valley Cabernet Sauvignons, Gunderson will oversee winemaking for the WALT Pinot Noir brand, known for producing single vineyard Pinots, as well as the family's newest brand, BACA, which focuses on the production of high-quality Zinfandels.
Gunderson resides in Napa with her husband Juan and three daughters, Lily, Emmy, and Vianny.
For more information, please visit www.hallwines.com, www.waltwines.com, and www.bacawines.com.
ABOUT HALL FAMILY WINES: HALL Family Wines produces high quality Cabernet Sauvignon, Pinot Noir and Zinfandel under the HALL, WALT and BACA brand monikers. HALLFamily Wines collectively owns five wine country tasting rooms including HALL St. Helena, HALL Rutherford, WALT Sonoma, WALT Oxbow, and WALT | BACA Healdsburg. Owned by Craig and Kathryn Hall, the family-owned winery produces artisan wines that express the unique and diverse character of the wine country's soils and climates through meticulous attention to detail in the vineyards and throughout the winemaking process. The family's luxury wine portfolio, led by Director of Winemaking Megan Gunderson, sources fruit from some of the most prominent vineyards up and down the West Coast including eleven Estate vineyards– Sacrashe, Bergfeld, Hardester, Beller, T Bar T Ranch, Atlas Peak, Lamoreaux, Rainin, Dellar-Freidkin, Cook, Bob's Ranch, Clos Pepe and The Corners. The HALL St. Helena winery was the first LEED® Gold Certified Winery in the State of California in 2009 and earned another LEED® Gold certification for its high-tech production facility and Tasting Room in 2014. Since the inception of HALL in 1995, the three luxury wine brands have earned over 600 ratings of 90 points or above from the industry's top critics, including five 100-point scores.
Region:
Napa & Sonoma
Job Function:
Winemaking