Cain Hickey has been hired by Penn State as the statewide Viticulture Extension Educator.
Posted on February 07, 2020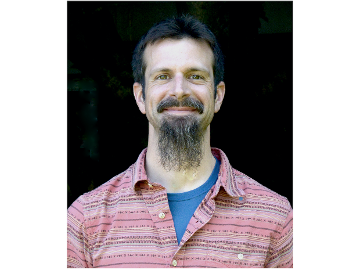 Cain Hickey is a native to North East (the town), PA, where the high school mascot is the "Grape Pickers." He has been involved in viticulture research and extension since 2007, when he was employed at the Penn State Lake Erie Regional Grape Research and Extension Center.
After graduating with a BS in Horticulture from Penn State, Cain began his graduate studies in viticulture at Virginia Tech where he worked alongside Dr. Tony Wolf, earning his MSc in 2012 and PhD in 2016. He was a post-doctoral research associate in viticulture at the Cornell Lake Erie Regional Extension Laboratory from 2016 to 2017.
Cain has presented at state, regional, national, and international academic and industry conferences, and developed and coordinated numerous extension workshops. He has authored peer-reviewed journal articles and extension publications. His research has an applied viticulture emphasis, and has recently been focused on cultivar evaluation, and pruning, trellising, and fruit-zone management as they relate to crop yield and quality and spring frost mitigation. He was recently recognized as a member of the "Fruit + Vegetable 40 under 40" class of 2019, a national award given to 40 young leaders working in the fruit and vegetable industries.
Cain is currently the Viticulture Extension Specialist in the Horticulture Department at the University of Georgia. He will begin his appointment as a Viticulture Extension Educator at Penn State on May 1. Cain looks forward to working with the Pennsylvania grape and wine industry to solve vineyard management issues and optimize crop production practices.
Region:
Pennsylvania
Job Function:
Vineyard Management/Viticulture