Tonnellerie Vicard-USA Hires Jeff Vaughn, Expanding Sales Team in USA
Posted on January 24, 2020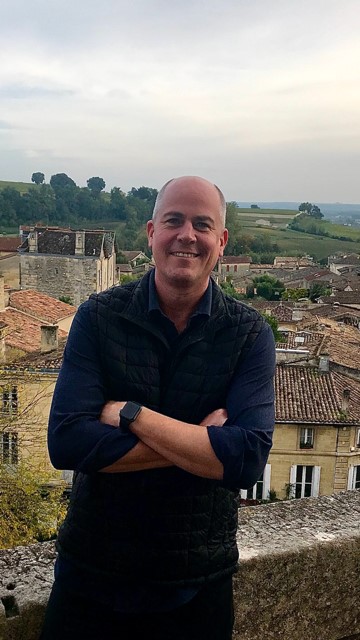 Vicard Group USA Inc. has hired Jeff Vaughn as Tonnellerie Vicard Business Developer for Sonoma County, Oregon, the Central Coast and other strategic West Coast territories.
Jeff is brought to Vicard USA sales staff to continue the company efforts to provide and develop the highest personalized client services.
"Jeff will be a great addition to the Tonnellerie Vicard group where he will be able to expand and grow our strive for excellence through innovation and customer service." said Jean-Charles Vicard.
Jeff Vaughn, originally from San Diego, is now an 8-year Napa Valley resident. He graduated from the University of Kansas with a B.A in Geography and possesses 13 years of wine industry experience including: Management of fine dinin grestaurants, Associate Wine Director at The Hotel Del Coronado in San Diego, Wine & Spirits Distribution, U.S Wholesale Sales and most recently a Wine Ambassador at Peju Province Winery in The Napa Valley.
"I couldn't be more blessed to work for such a celebrated, six-generational French cooperage and I'm excited to elevate the tradition, innovation and presence of Tonnellerie Vicard across the US Market," he said.
If you would like more information about Tonnellerie Vicard barrels, please contact: Jeff Vaughn: jeff.vaughn@vicard-usa.com / Cell: (707) 666-5361
About Vicard:
The Vicard Group is led by Jean-Charles Vicard; sixth generation cooper and the grandson of Paul Vicard, who began making barrels in a small workshop in Cognac in 1925. Tonnellerie Vicard's "official" Cooperage was founded in 1968, by Jean Vicard (Paul's son) and under Jean's guidance, purchased their first parcel of land in 1970. The group has continued to grow and evolve for the past 50 years. Still family owned and operated, Tonnellerie Vicard remains 100% vertically integrated; from personally selecting wood for their barrels to their state-of-the-art cooperage in Cognac which includes a 20-acre wood yard and tank facility. This family owned hands-on approach ensures superb quality for each barrel produced. Tonnellerie Vicard, exported to the United States since 1985 is now sold in 45 countries worldwide
Region:
USA
Job Function:
Sales/Marketing