V. Sattui Winery Promotes Ali Paterson to Vice President of Marketing
Posted on January 16, 2020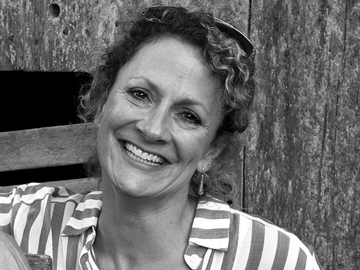 St. Helena, Calif.—V. Sattui Winery, a family-owned estate in the heart of the Napa Valley with a winemaking history that began in 1885 in San Francisco, today announces the promotion of Ali Paterson to Vice President of Marketing. Ali will be responsible for all the winery's marketing and promotional efforts, communications and public relations.

"Ali has been sensational in leading our direct marketing programs over the last eight years and has been relentless in bringing innovation and creativeness to the marketing of our wines. Her hard work, dedication, and pure talents have propelled her to this executive position," said, Tom C. Davies, President of V. Sattui Winery.
Ms. Paterson unofficially began her career at V. Sattui in 1982 at the age of 10, stuffing newsletters into envelopes. Her first official employment began in 1986 as a cashier and assistant gift buyer during summers and holidays while she was attending San Diego State University where she majored in Graphic Design and Psychology.

After college, Ms. Paterson continued her career in the wine industry for ten years as a Business Administrator for Wine Country Classifieds, a B2B business for growers and wineries, and was the Direct to Consumer Sales Manager for Black Stallion Winery for the next four years.
Ms. Paterson returned to V. Sattui Winery in 2011 as Office Manager. A year later, she was quickly promoted to Direct to Consumer Marketing Manager and promoted again in 2017 to Director of Marketing.
V. Sattui Winery was founded in 1885 in San Francisco by Vittorio Sattui, an Italian immigrant. Today, Vittorio's great-grandson, Dario, continues the family tradition in the Napa Valley making award-winning wines that are sold exclusively at the winery and is well-known for its stone winery, winery events, weddings, artisan deli and beautiful estate grounds.
Region:
Napa & Sonoma
Job Function:
Sales/Marketing, Vice President of Marketing