Brian Kelleher named General Manager at Elizabeth Spencer Winery in Rutherford, California
Posted on January 15, 2020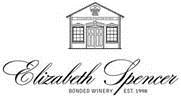 Elizabeth Pressler and Spencer Graham, founders and proprietors of Elizabeth Spencer Winery in Rutherford, Napa Valley are very pleased to announce that Brian Kelleher has joined their company as General Manager.
Kelleher is a veteran wine executive, who was previously employed by Pahlmeyer LLC in Napa, California for the past seven years. During his tenure at Pahlmeyer, he held several positions most recently as Vice President, Sales and Marketing where he was responsible for sales, marketing, and strategic planning development and was a member of the senior leadership team. He started at Pahlmeyer as Western Divisional Sales Manager.
Prior to his time at Pahlmeyer, Kelleher was National Sales Manager for Pieta Santa Winery, followed by a stint with Wine Creek Cellars (later the V2 Wine Group), where he managed United States sales for Torbreck Vineyards and Winery, Quivira Winery and La Follette Wines. Kelleher also worked for Vincor in the Pacific Northwest as Regional Manager, prior to Constellation's acquisition in 2006.
Kelleher, his wife and two children live in Santa Rosa, California. He is an avid wine lover, culinary devotee and fanatic of all things related to his hometown of Boston. He spent considerable time in his earlier years at Fenway Park. Today in his rare spare time, he coaches girls' softball and basketball.
Brian joins Elizabeth Spencer Winery at an exciting time in their history. With new investment in the Sales and Hospitality Department and Direct to Consumer Channels, the winery is poised for positive growth over the next five years. Brian brings a wealth of experience and knowledge about the operations of professionally run, mid-size family run wine businesses.
Elizabeth Spencer Winery, established in 1998, produces wines from grapes grown in premiere vineyards in Northern California's finest wine regions, focusing on Napa Valley, Sonoma Coast and Mendocino. Exceptional grapes are acquired from the same select growers each year to assure a sustainable continuity of high quality. Strong, ongoing relationships based on a mutual high regard and respect have been forged with these grape growers who farm to shared exacting standards. Grapes are vinified in small lots, using traditional hands-on methods to ensure the greatest purity of flavor.
Region:
Napa & Sonoma
Job Function:
President/Owner/GM, General Manager