Zonin 1821 Fine Wines & Spirits Names Michael Wolff Head of Consumer & Trade Marketing
Posted on January 10, 2020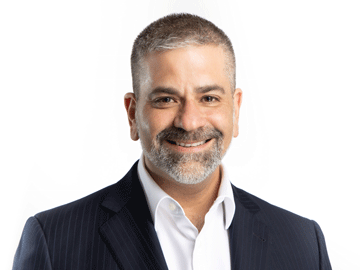 Aventura, Flo.—1821 Fine Wines & Spirits is pleased to announce that Michael Wolff is joining the company as Head of Consumer & Trade Marketing, effective January 13, 2020. In this role, Michael will oversee marketing, communications and public relations for 1821 Fine Wines & Spirits, a Zonin Family Company.
Michael comes with 20+ years' experience in the wine & spirits industry, specifically in strategic wine and spirit brand planning and management, with a focus on execution and growth.
Most recently Michael was Marketing VP for Opici Wines & Market Street Spirits, where he elevated their portfolio for national presence. This followed three years as Marketing Director at Mionetto USA, overseeing the Mionetto brands and the company's fine wine portfolio. Previously, Michael spent 11+ years in a senior marketing capacity at Palm Bay International, responsible for marketing for Cavit family wines, plus numerous volume and fine wine brands from Italy, France, Spain, Israel, Chile, Argentina, South Africa, Australia and New Zealand.
"Michael is a seasoned pro. His wide-ranging industry relationships and comprehensive marketing experience are ideally suited to 1821," said Shawn Balzano, 1821 Fine Wines & Spirits National Sales Director. "Michael's expertise in marketing strategy, branding, and product development, as well as trade and consumer engagement, complement 1821's growing portfolio perfectly."
About 1821 Fine Wines & Spirits:
1821 Fine Wines & Spirits is an independent subsidiary of Zonin1821, the largest privately-owned vine growing and winemaking company in Italy. Today the Zonin family, seven generations of winemakers, is one of the most important family owned vinicultural groups in Italy and Virginia, USA and is one of the leading private winemaking companies in Europe.
Zonin1821's portfolio includes nine wineries located in the seven most prestigious wine growing areas in Italy, is committed to practicing ecologically sustainable viticulture and ensures that every bottle embodies the philosophy of preserving the local winemaking traditions, land, and culture of their respective regions. The 1821 Fine Wines & Spirits portfolio is distributed in all 50 states and more 120 countries around the world. For more information, visit http://www.1821fws.com.
Region:
Florida
Job Function:
Sales/Marketing